Podcast: Alabama's QB battle, LSU's insane talent & more with Joe Tessitore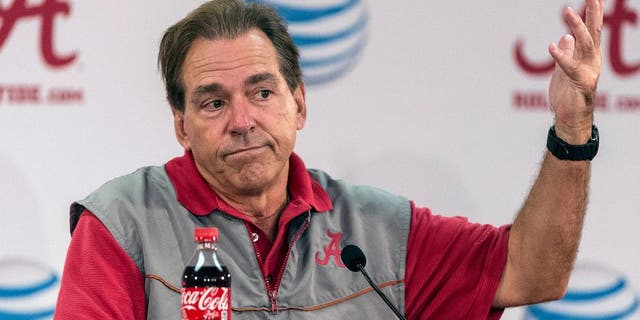 NEWYou can now listen to Fox News articles!
Joe Tessitore joins Bruce and Stew on a new episode of The Audible after his spring trips to Alabama, LSU, Florida State and TCU.
The guys discuss Alabama's QB battle and biggest concern (2:00); Florida State reloading for a playoff run (11:05); why TCU could win the Big 12 (14:55); LSU's insane amount of talent (20:35); juggling calling games for ESPN and hosting a road show for the SEC Network (36:00); and more.
Click on the embedded player above to listen to the podcast.
SUBSCRIBE: iPhone users click here | Android users click here
MORE FROM THE AUDIBLE: