Pitt's QB shows off accurate arm in trick shot video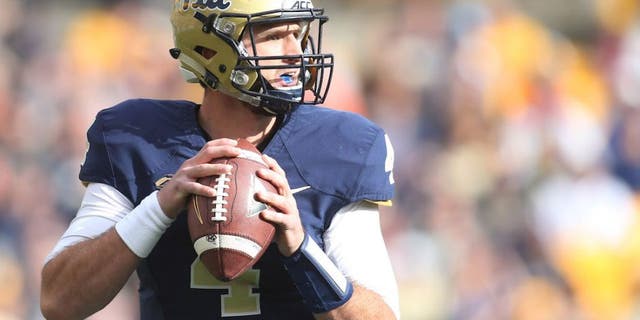 NEWYou can now listen to Fox News articles!
Pitt QB Nate Peterman showcased his accurate arm and several Pittsburgh landmarks in an impressive trick shot video released by the Panthers.
The video starts strong as the QB makes a Steph Curry-esque shot into a basketball hoop from a tower as head coach Pat Narduzzi watches from the court. Peterman then heads to Point State Park where throws the ball nearly 200-ft across the fountain into a trashcan. He celebrates this shot with a cannonball into the lake.
Throughout the three minute compilation video, Peterman nails over ten trick shots and gives each a name to match.