Pitching Ace Pedro Martinez Signs Book Deal; Memoir Coming Next Year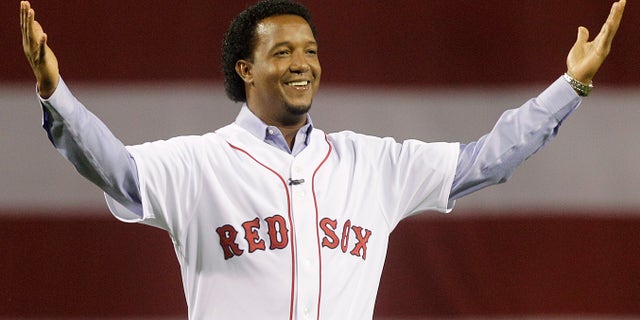 Years after making his exit from the game, pitching great Pedro Martinez has a success story to share — his own.
The three-time Cy Young Award winner signed a book deal with Houghton Mifflin Harcourt. The publisher announced Wednesday that "Pedro" will be published next year. It will be co-written by the Boston Herald's Michael Silverman.
Known for his slight physique and wide range of effective pitches, Martinez starred for the Montreal Expos, Boston Red Sox and New York Mets among other teams and won more than 200 games during an 18-year career in the major leagues that ended in 2009.
According to Houghton Mifflin, Martinez will tell "lively, raw stories" about the highs and lows of his time in baseball.
Martinez, who is Dominican, became a Red Sox starting pitcher in 1998 and was a key cog in the 2004 team that brought a World Series title to Boston for the first time since 1918. With the Red Sox, he went 117-37 with a 2.52 ERA. He has the best winning percentage (.760) in franchise history, and ranks third in strikeouts (1,683) and sixth in wins (117). Martinez is also the franchise's all-time leader in postseason strikeouts (80).
Last week it was announced that Martinez will join TBS's playoff coverage as an analyst.
"Some of us, when we go up to the booth and look at the game down on the field, sometimes we tend to forget how difficult the game is and how uncomfortable it is to execute under pressure," he said in a phone interview with The Associated Press.
The 41-year-old Martinez last pitched in the 2009 World Series for the Phillies. He has done some local media appearances in Boston, where he lives.