PHOTO: There was a bear at Patriots practice ... sort of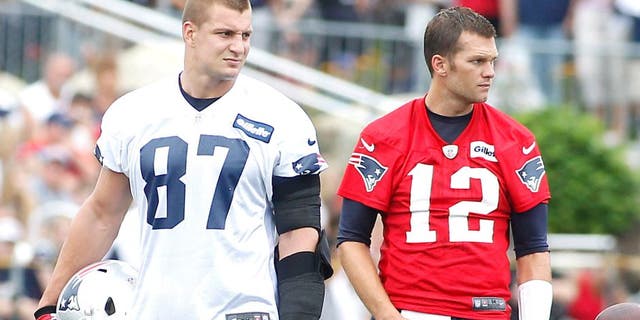 NEWYou can now listen to Fox News articles!
The Patriots deployed a bear at practice Thursday, and it's not clear why. Stew Milne USA TODAY Sports
Bill Belichick always seems to have a trick up his sleeve. From strange four-tight end formations to trick plays, it's never easy to guess what Belichick will do next.
On Thursday, he revealed yet another one of his genius plans at practice when the Patriots unveiled their new secret weapon: a bear. It was spotted by Jeff Howe of the Boston Herald, and although it's not a real bear, it's certainly not something you see on a football field every day.
Belichick may or may not have used the bear to cover Rob Gronkowski in practice, seeing as puny humans can't seem to do it. Or, it could have just been the Boston Bruins' bear paying the Patriots a visit. The latter seems more likely, but nothing should be ruled out when it comes to Belichick.
MORE NEWS: Want stories delivered to you? Sign up for our NFL newsletters.