PHOTO: Alabama finds themselves the victim of several GameDay signs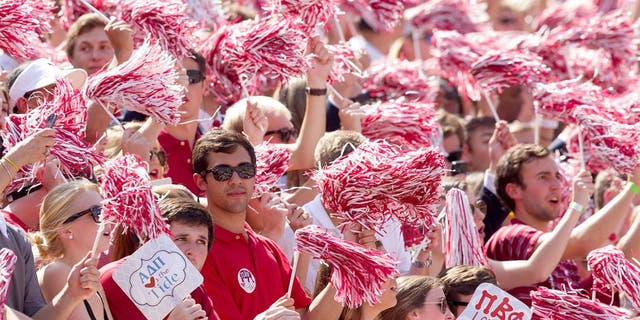 NEWYou can now listen to Fox News articles!
The first Saturday of the season has finally arrived but before the acutal games commence, GameDay signs take center stage as the major form of entertainment for fans anxiously awaiting their team's game.
Despite Alabama's presence as one of the two teams playing in the neutral site of the first College GameDay of the season, the Tide find themselves front and center as the target of numerous signs poking fun of the school. Here are some of the best signs featuring the Crimson Tide on the first Saturday of the season:
Love live college football hatred and passion.