Philadelphia 76ers select Ben Simmons with No. 1 pick in NBA Draft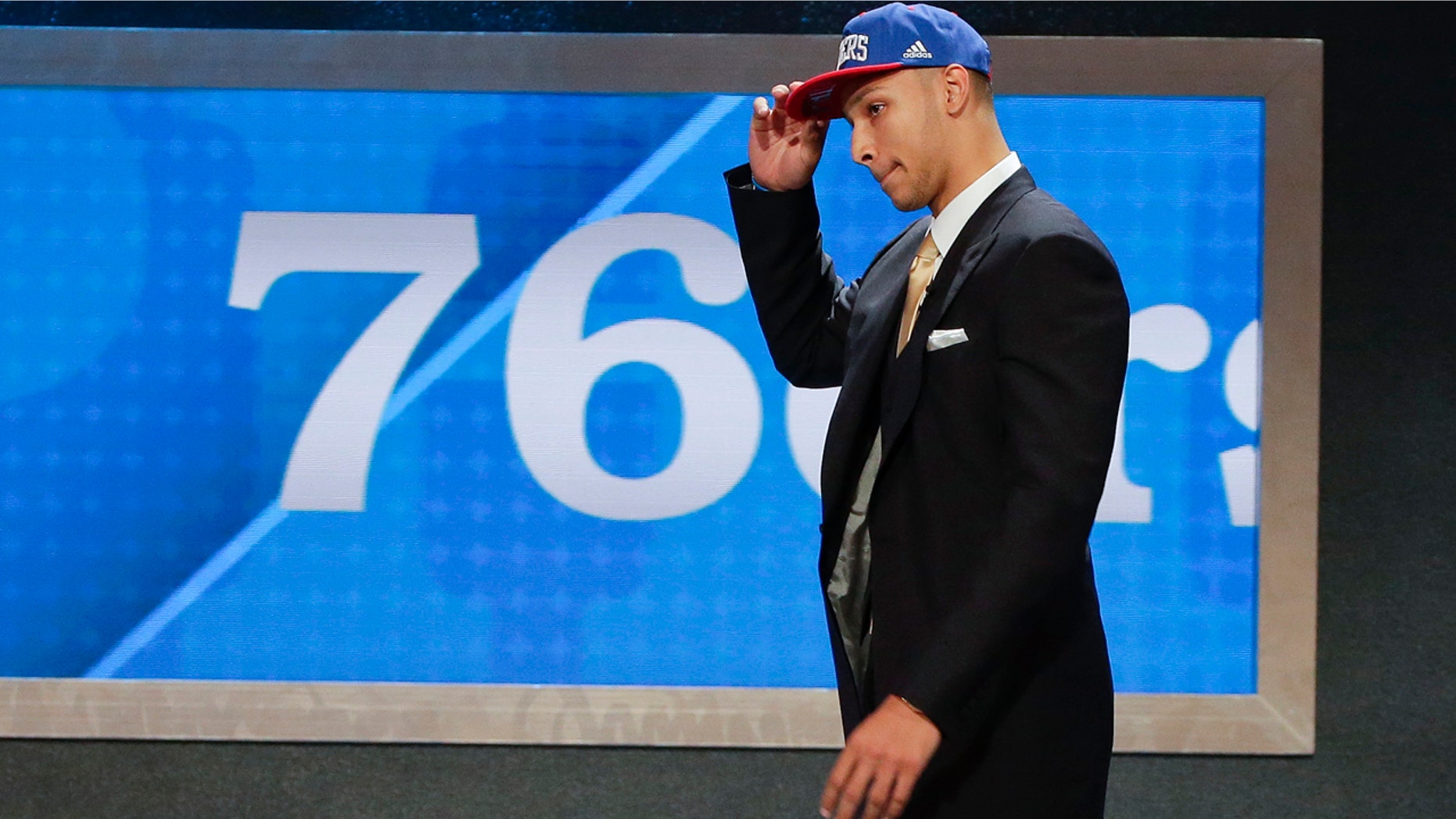 The Philadelphia 76ers revealed basketball's worst-kept secret Thursday, selecting LSU forward Ben Simmons with the first overall pick in the NBA Draft.
The versatile 6-foot-10 Australian averaged 19.2 points, 11.8 rebounds and 4.8 assists in his one season in Baton Rouge, becoming the only player in SEC history to finish in the top five in all three categories.
He comes with some questions, but ultimately showed too much potential for the 76ers to pass up with their first No. 1 pick since taking Allen Iverson 20 years ago.
The last No. 1 pick from LSU was Shaquille O'Neal — who will be enshrined in the Naismith Memorial Basketball Hall of Fame along with Iverson in September.

"I'm happy that the Sixers chose me," Simmons said at Barclays Center in New York. "It's a great city and I'm looking forward to getting to Philly."
Simmons, who grew up in Australia before moving to Florida for three years of high school at Montverde Academy, has already signed a $20 million sneaker deal with Nike and will be the feature of a Showtime documentary film called "ONE & DONE" that will debut in October, just before he debuts in the NBA.
He never demonstrated he could make jump shots consistently, rarely shooting from outside and going only 1 of 3 from 3-point range all season. He also exhibited an inclination to pass, rather than create his own shot, in the late stages of close games.
Simmons also had academic issues that made him ineligible for the Wooden Award, which is presented to the nation's top college player.
Simmons didn't work out for Philadelphia until Tuesday but there was familiarity with him long ago, as 76ers coach Brett Brown coached Simmons' father in Australia. Simmons said Brown told him that someday he might play in the NBA.
He'll get that chance in Philadelphia.
He could be one of at least three first-round picks to debut for Philly in 2016 — with two coming from the 2014 draft. The Sixers might finally have overseas prospect Dario Saric should he break free from the final year of his European deal. Joel Embiid, the No. 3 overall pick of the '14 draft, is inching closer to returning to the court and make his NBA debut after missing the last two seasons with foot injuries.
Under a plan hatched by former general manager Sam Hinkie, the Sixers sacrificed talent and wins for three seasons to stockpile lottery picks they believed would become the building blocks for a contender.