Phil Jackson interviewed Luke Walton for Knicks head coaching job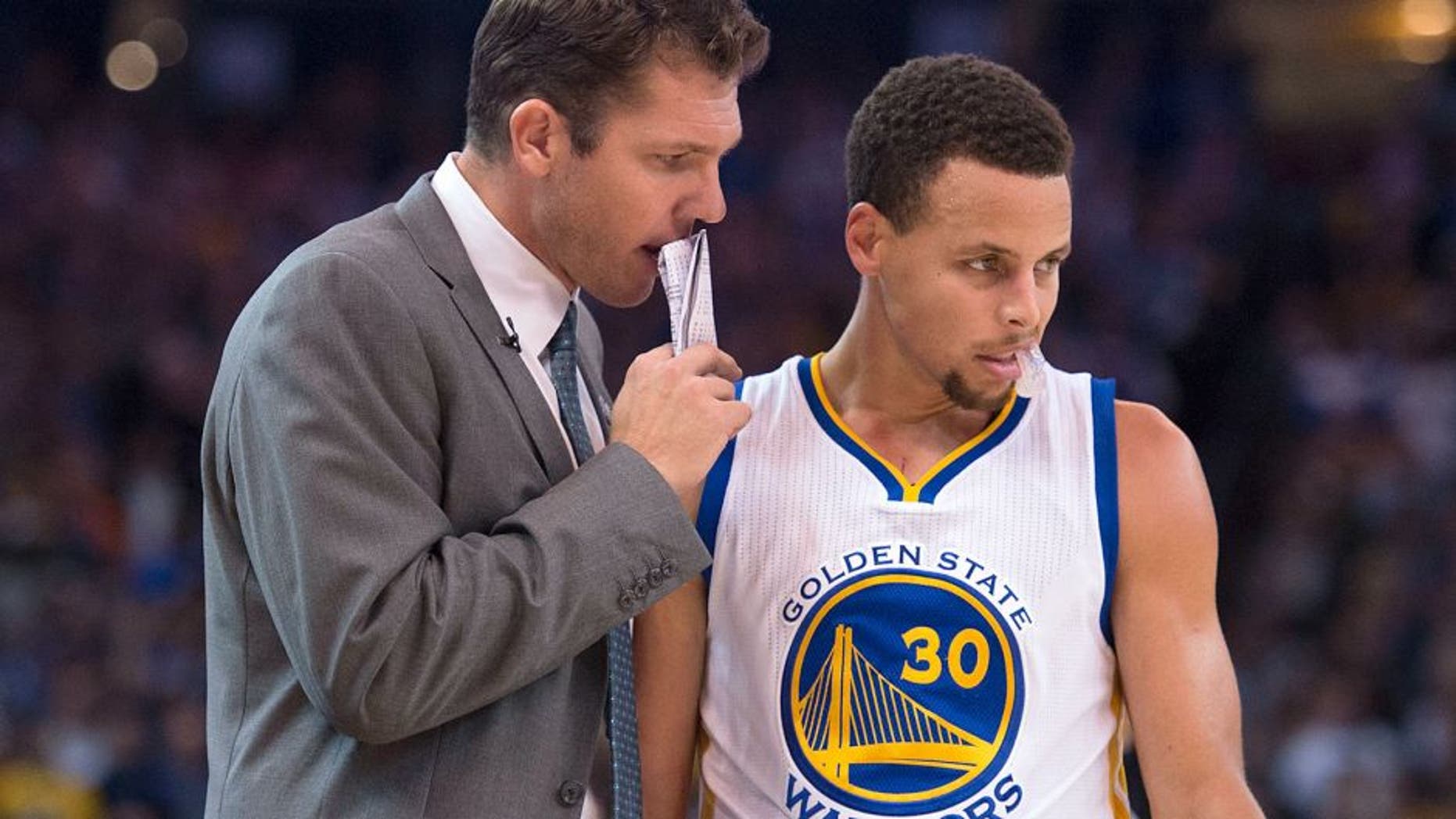 The New York Knicks have entered the offseason with uncertainty at the head coaching position, after Phil Jackson parted ways with Derek Fisher midway through the year and Kurt Rambis finished things out on an interim basis.
Jackson has remained committed to finding someone with knowledge of the triangle offense, to the dismay of fans of the team and to the delight of the local media that covers it. He added an another caveat last week, when Jackson said his coaching search would be a narrow one, limited to people he knows and trusts.
Golden State Warriors assistant coach Luke Walton fits the bill on both counts, and (via Marc Berman of the New York Post) Jackson has already interviewed Walton for the vacant coaching position.
Walton, 36, played under Jackson for eight seasons (from 2003-11) as a member of the Los Angeles Lakers, so he knows the offense well and is a known commodity to Jackson. And, he guided Golden State to a 39-4 start this season while Steve Kerr was out of action recovering from offseason back surgery. Walton was even named the Western Conference Coach of the Month for November, even though (thanks to a quirk in the NBA's rules) none of the victories techinically belong to him because he was filling in for a coach who eventually returned.
Walton would be an excellent hire by the Knicks, but it's a longshot he'd accept the position if it was offered. Kerr's health situation (at least in terms of his ability to coach the team for years to come) may prohibit him from continuing on, and Walton would be the obvious choice to take over if Kerr was forced to step away.
New York has an aging Carmelo Anthony, a future star in Kristaps Porzingis, and not much else. It'll be a while before the Knicks return to relevance, while the Warriors are just beginning what looks like it will be a very long run near the top of the NBA standings. Walton will likely ride the wave in Golden State a little while longer until a better situation presents itself.