Pete Carroll shares positive update on Russell Wilsons health after injury-plagued season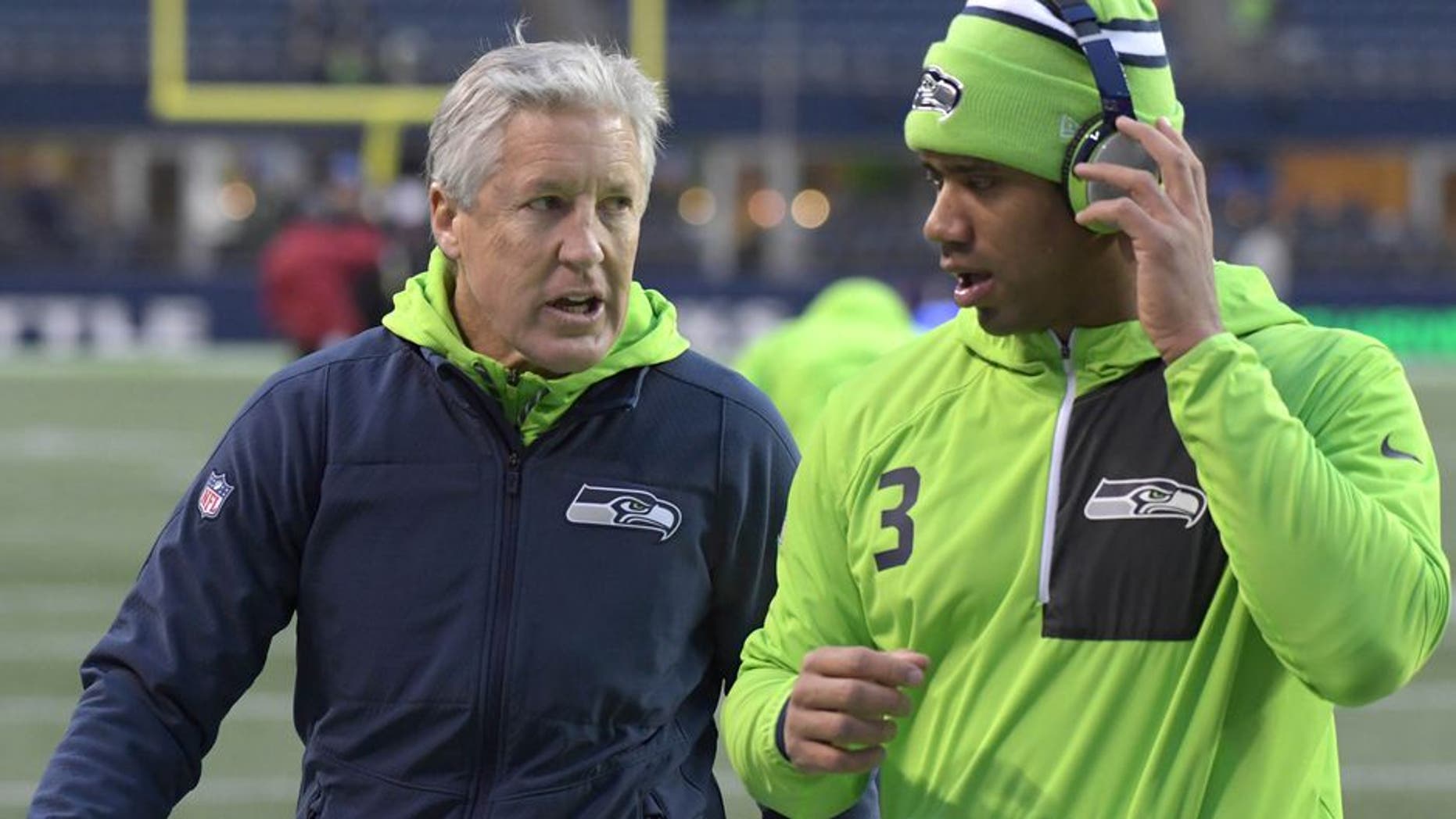 The Seattle Seahawks fell short of expectations last season, finishing 10-5-1 and exiting the playoffs in the Divisional Round for the second straight year. The defense was still ranked among the best in the league, but that wasnt Seattles issue.
The Seahawks' troubles came on the offensive side of the ball where they dropped from fourth in points in 2015, to 18th in 2016. A big part of that was the health of Russell Wilson, who battled ankle and knee injuries for much of the year. He didnt miss a game, but that doesnt mean he was fully healthy or playing like himself.
Pete Carroll admitted as much recently, comparing Wilsons health last season to where hes at now.
"He looks great throwing the football," Carroll said, via ESPN. "He looks great moving around. It just feels so much different than it did for so long of that season. Never during that season last year did we see him in practice where he could move. Never. So he mustered it up for game time. The last five or six games, [he] could move. But it isnt like it is now. So weve got to take care of him, look after him, and have tremendous expectations for Russells performance next year."
Dale Zanine-USA TODAY Sports
The proof was in the numbers, too. Wilson had only 72 rushing attempts for 259 yards in 2016, which would be decent numbers for a player like Matthew Stafford or Jameis Winston. However, Wilson is a mobile quarterback who can make defenders pay with his legs, as he did in both 2014 and 2015.
His best season rushing-wise came in 2014, when he tallied 849 yards and six touchdowns on the ground nearly quadruple the total he put up in 2016. That was the direct result of Wilson not being able to move the way hed like to, limiting him to being more of a pocket passer.
Carroll clearly has high hopes for his quarterback, and with a healthy Wilson under center, the Seahawks should be much improved offensively.