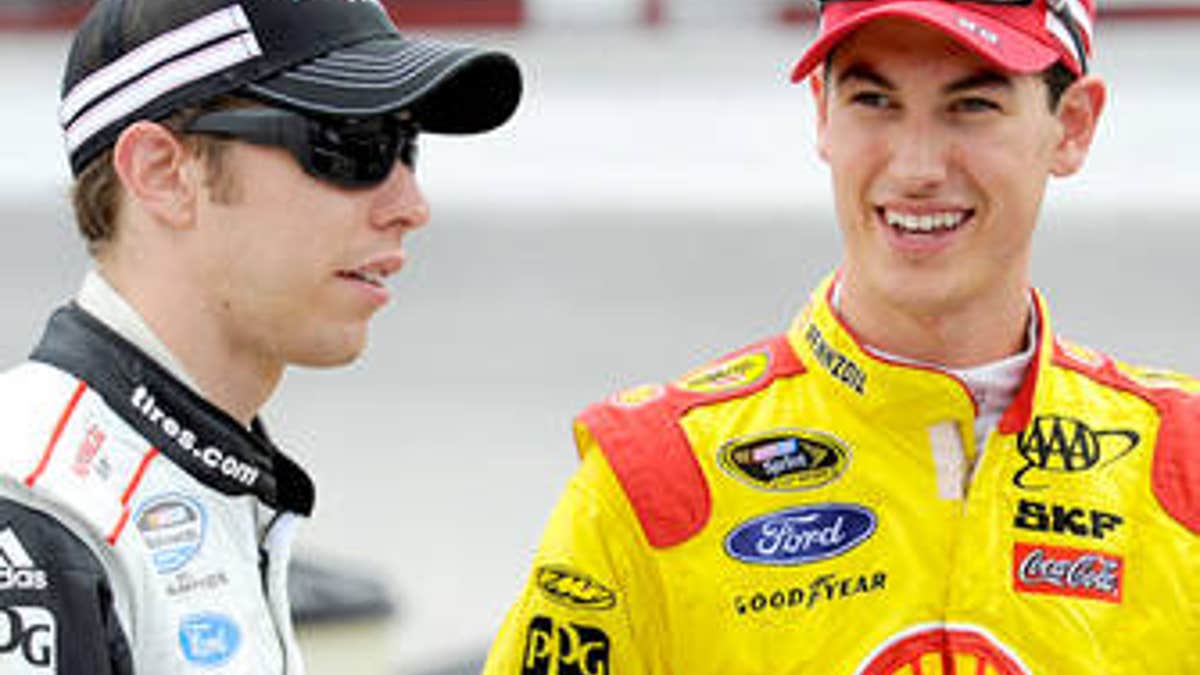 Joey Logano in that No. 22 car had another great run Sunday night at Atlanta. That marked six straight races where he has finished eighth or better. Sunday night was also his third consecutive top-five finish of which one of those was a victory. Let's take it a step further because in the last 14 races Joey has something like 11 top-10 finishes.
There is no question, similar to what Brad Keselowski did during the 2012 Chase, that Joey can come from pretty much off the radar and make a strong run at this year's championship.
That team's confidence is high. Joey's confidence is sky-high. It seems every time they roll off that truck when they unload at the racetrack, they are fast from the start. I will be the first to admit that I was one that wondered if the marriage of him and crew chief Todd Gordon was going to work. Todd's somewhat of a rookie crew chief in many ways. Joey's been beat up a lot from all the hype and high expectations that failed to materialize at Joe Gibbs Racing.
This relationship between the two of them has really clicked. I would even go so far as to say it's clicked past everyone's expectations, including owner Roger Penske. We all know that Roger sets the bar really high, but I think a win and making the Chase in their very first year with Joey is probably even higher than he was wiling to go.
Who would ever think Joey would be out-performing our defending champion, who, oh by the way, just happens to be his teammate, Brad Keselowski? As mentioned, Joey has a win this year, and it came at Michigan. Brad is still searching for his first win of the year.
With only one race to go before the Chase starts, it looks like Joey will be in the Chase while his teammate and, again, the defending series champion, won't be.