Pedro Martinez gave Indians star Andrew Miller the ultimate compliment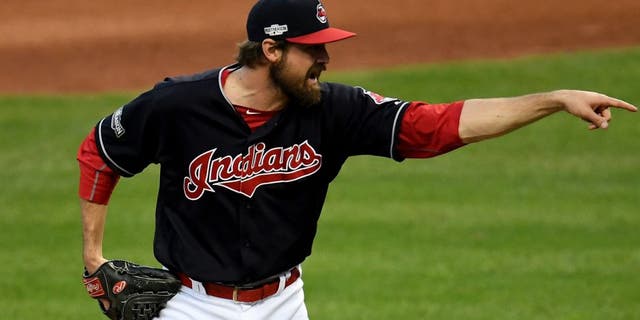 Andrew Miller has been dominant for the Indians this postseason, and his stellar two-inning performance during Saturday's 2-1 ALCS victory over the Blue Jays had everyone in the baseball world talking.
But what one future Hall of Famer said about the Indians reliever could be enough to give Yankees fans nightmares for years to come.
Former Boston Red Sox pitcher Pedro Martinez tweeted about Miller's epic Game 2 performance on Saturday and compared the lanky left-hander to the greatest closer in the game, Yankees legend Mariano Rivera.
What makes this especially painful for fans of the Bronx Bombers is that Miller was acquired by Cleveland in a trade with the Yankees at this year's trade deadline.
While it's still far too early to judge the deal for both teams, it has to be tough knowing that the Yankees could have had the next Mariano Rivera all along -- but they gave him up for a budding young prospect.
So while Pedro -- and the rest of baseball -- continues to sing high praises about Miller and his downright nasty stuff, Yankees fans will always be left wondering what might have been.