Patriots OL takes page from Belichick's book with 'on to next year' interview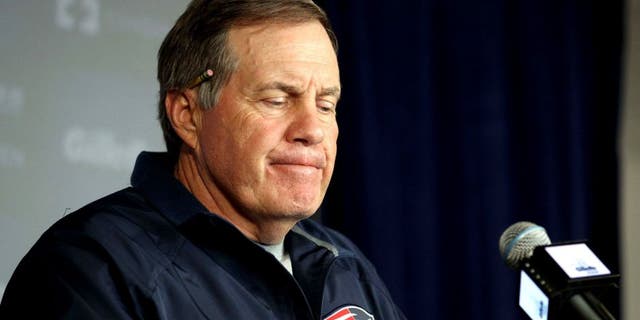 NEWYou can now listen to Fox News articles!
When it comes to awkward interviews, there is no one better (or worse?) than Bill Belichick. The New England Patriots head coach knows how to stir the pot with his monotone press conferences and unexciting interviews with the media.
It appears his "style" is rubbing off on some of his players. Patriots center Bryan Stork was asked several questions about the team's crushing loss to the Denver Broncos on Sunday in which the offensive line allowed Tom Brady to be hit a season-high 20 times.
Not once, not twice, but six times did Stork use the phrase "on to next year" in his year-end interview with the media on Monday.
Here's the transcript, via Tim Healey of the Boston Globe:
Of course, "on to next year" sounds familiar because of Belichick's coined "on to Cincinnati" phrase from last season following a blowout loss to the Kansas City Chiefs.
Everyone knows Belichick has an impact on his players during the game and on the practice field, but he's also rubbed off on them with the media. After all, who better to imitate than Belichick, himself.