Patriots K Stephen Gostkowski isn't worried about NFL's kicking woes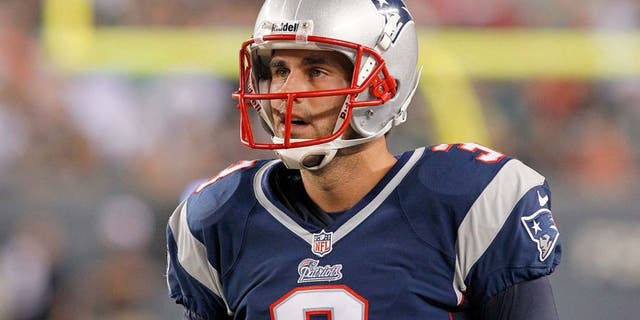 NEWYou can now listen to Fox News articles!
Through just four weeks, 2015 has already become the year of the kicker -- and not in a good way. In Week 4 alone, 14 field goals and four extra points were missed, leading teams to make several changes at kicker.
One of the most consistent kickers in the league, however, isn't worried about the league's recent kicking woes.
"I honestly don't think of it that way," Patriots kicker Stephen Gostkowski said, via Mike Reiss of ESPN. "That's just me personally. Obviously kicking is very mental and if you do struggle it is a little harder to go out there with confidence, but the good ones, if they miss they can bounce right back and make the next one. There are a lot of reasons why guys can miss -- it isn't always just black and white -- but you just have to learn to move on from it. That's just the approach I take. I've missed plenty of kicks before."
Gostkowski saying he's missed plenty of kicks before isn't exactly accurate, seeing as he's missed made 87 percent of his field goals and set the NFL record for consecutive extra points made with 425.
Still, Gostkowski credits the shock factor to the fact that kickers have been so good in the past.
"I think the kickers have been so good the past couple years that it just looks different," he said. "There are still plenty of guys doing well, it's just easier to point out the guys that miss."
There's no doubting that the lengthened extra point has had an effect on kickers this season as they're missing PATs more frequently than ever before. Maybe it just takes some getting used to, but the kicking carousel will likely continue until teams find reliable guys for late in games.
MORE NEWS: Want stories delivered to you? Sign up for our NFL newsletters.