Panthers DE Hardy says he hates he's distracted his team, wants to remain in Carolina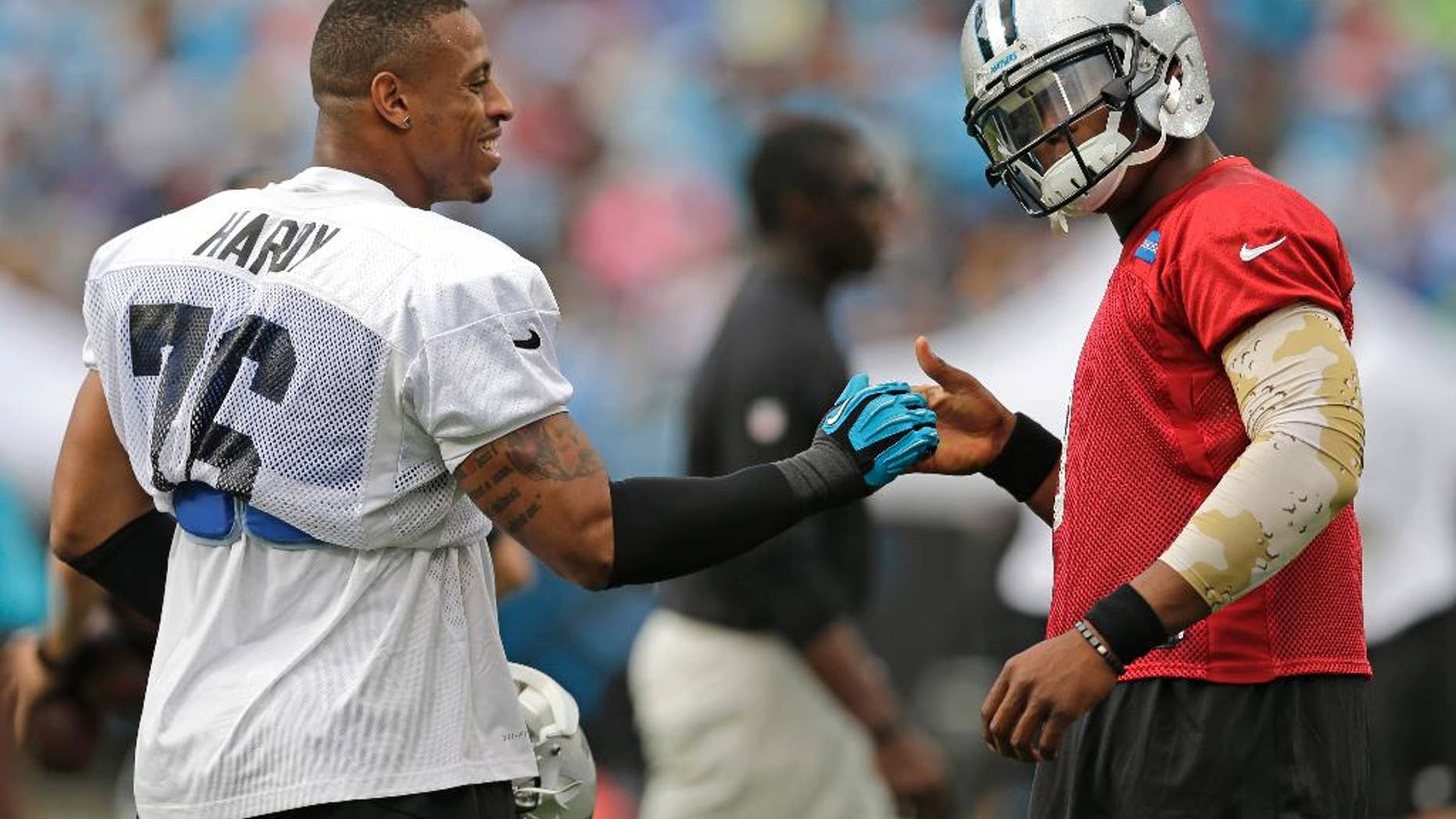 SPARTANBURG, S.C. – Pro Bowl defensive end Greg Hardy says he wants to remain with the Carolina Panthers beyond this season.
Hardy addressed the media before Sunday's practice but refused to answer specific questions about his recent conviction on two domestic violence charges except to say, "I hate that I have distracted my team."
Hardy, the team's franchise player, was convicted this month of assaulting a female and communicating threats and sentenced to a 60-day suspended jail sentence and 18 months' probation following a May 13 incident in which he attacked his ex-girlfriend in his apartment. Hardy is appealing the conviction.
Panthers general manager Dave Gettleman has refused to discuss Hardy's future with the team.
Hardy says "I love this place. This is a great atmosphere. I love the ownership (and) my teammates."