Panik confident back issue isn't chronic as he returns to Giants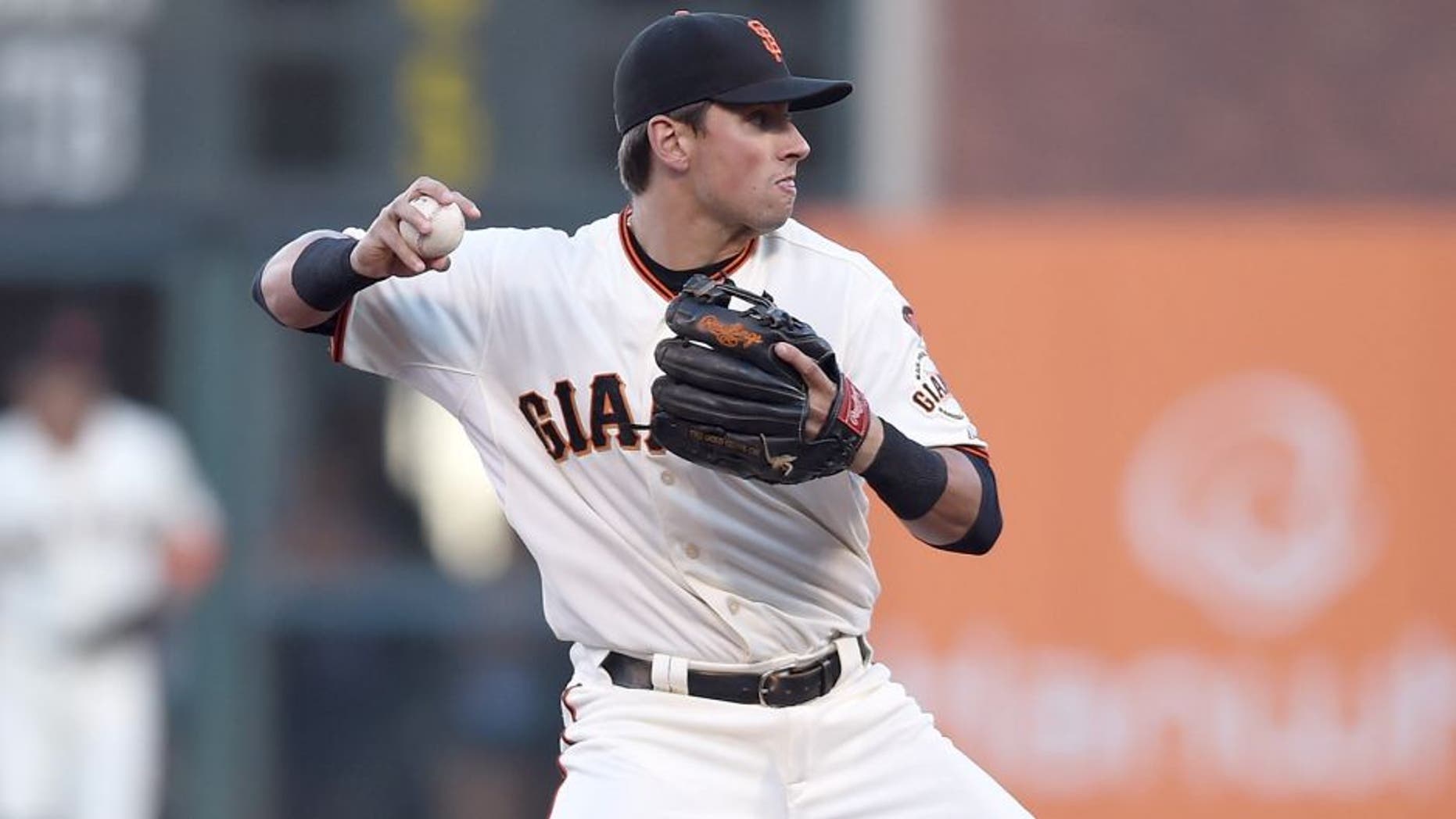 Joe Panik admitted he isn't at full health upon his return to the San Francisco Giants on Monday, but he's optimistic his lower-back ailment won't bog him down in seasons to come.
Panik, who had been sidelined since Aug. 1, joined the Giants in Arizona for their series opener against the Diamondbacks, in which he hit a double in a pinch hitting appearance in San Francisco's 6-1 loss.
As he reunited with the team after a month-long absence, the second baseman revealed that his lower back inflammation hasn't completely subsided, but it's something he'll be able to work around for the remainder of the season.
"I'm good and I'm ready to go," Panik said. "Nobody at this time of year is 100 percent. I'm happy to be here and contributing. That's the main thing: I'm back and ready to go."
Manager Bruce Bochy, who said he plans to start Panik on Tuesday, acknowledged that he won't be able to use him as an everyday second baseman as he previously has.
"Right now, we think it could come back if we overplay him," Bochy said. "This winter will give him time to strengthen his core. He's aware of it now."
Panik was in the midst of an All-Star season when his back inflammation flared up.
In 98 games this season, the 24-year-old infielder has hit .311/.375/.447 with seven home runs and 35 RBI, and has been a solid fielder at second base as well.
His success this season has the Giants excited about his future with the franchise, which has them hoping his back won't be troublesome down the road.
Panik assures it won't be.
"It's not going to be a chronic thing," Panik said. "It's going to clear up. I've just got to stay on top of it and be diligent moving forward. It shouldn't hinder me in years to come."
(h/t San Jose Mercury News)