Padres announce 2017 Spring Training Schedule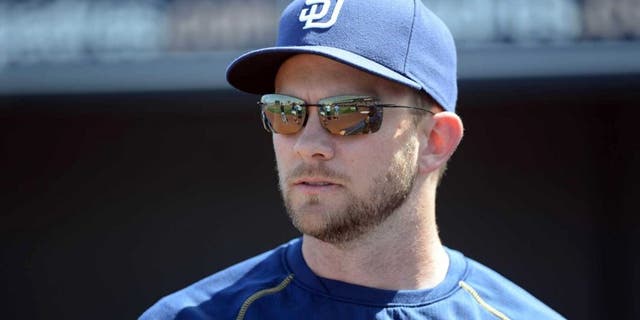 SAN DIEGO -- The San Diego Padres today announced the schedule for 2017 Spring Training, the club's 24th spring in Peoria, Ariz.
Padres' pitchers and catchers are scheduled to report to Peoria on Tuesday, February 14, with their first workout scheduled for Wednesday, February 15. Position players are scheduled to report on Friday, February 17, with the club's first full-squad workout on Saturday, February 18. The team will begin its 34-game Arizona schedule with the annual charity game on Saturday, February 25 as the designated home team against the Seattle Mariners at the Peoria Sports Complex.
In total, the Padres will play 18 of their 34 games next spring in Peoria, all but one of them as the home team. The home schedule features four night games: Friday, March 3 vs. Chicago White Sox (6:40 p.m. MST), Thursday, March 9 vs. Milwaukee (7:10 p.m. MST), Friday, March 17 vs. Los Angeles Dodgers -- split squad (7:10 p.m. MST) and Monday, March 20 vs. Texas (7:10 p.m. MST). San Diego's Cactus League schedule features 10 meetings with National League West opponents, including three each against the San Francisco Giants and Arizona Diamondbacks as well as two meetings each with the Colorado Rockies and Los Angeles Dodgers.
In advance of the 2017 World Baseball Classic, the Padres will host the Mexican National Team at the Peoria Sports Complex March 6-8. The two teams will face each other at Peoria Stadium on Tuesday, March 7, at 1:10 p.m. MST.
The club will break camp following its Cactus League finale vs. Arizona on Thursday, March 30. San Diego will open the 2017 season on the road against the Los Angeles Dodgers on April 3. The Padres' home opener is set for Friday, April 7, against the San Francisco Giants, with a 3:40 p.m. PT first pitch.
Tickets for all Padres games at the Peoria Sports Complex will go on sale online Saturday, December 10 at www.padres.com/spring. The Peoria Sports Complex ticket office will open on January 28, 2017 at 9:00 a.m. PT, at which time tickets will be available for purchase by phone at 800-677-1227.
Please see the attachment for a complete look at the Padres 2017 Spring Training schedule. The schedule is also online at www.padres.com. All elements of the schedule are subject to change. The Spring Training broadcast schedule will be announced at a later date.