Packers RB Eddie Lacy, WR Davante Adams return to practice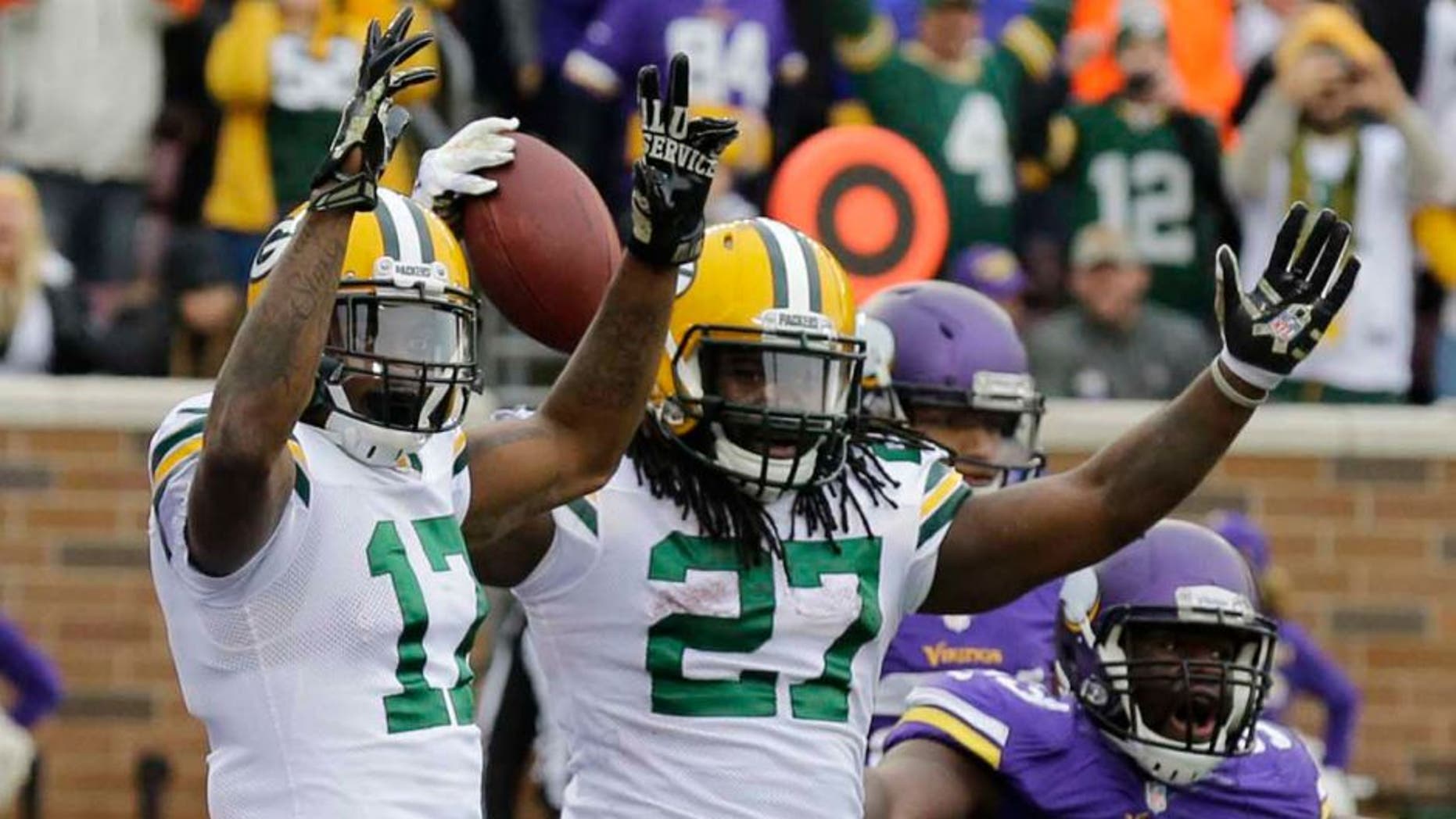 GREEN BAY, Wis. -- Running back Eddie Lacy and receiver Davante Adams have returned to Green Bay Packers practice after missing a day with ankle injuries.
Coach Mike McCarthy had said that Lacy and Adams were expected to take part in individual drills on Friday.
Lacy's right foot was heavily wrapped. He got hurt in the first quarter of Sunday's win over the Seattle Seahawks.
Adams left in the second quarter of that game before returning in the second half. He appeared to be favoring his left foot.
Lacy and Adams figured to have benefited from an extra day off this week. The Packers' practice schedule was pushed back a day because they're getting ready for a Monday night game against the Kansas City Chiefs.