Pacers told to stay in hotel while search for Cleveland Facebook killer continued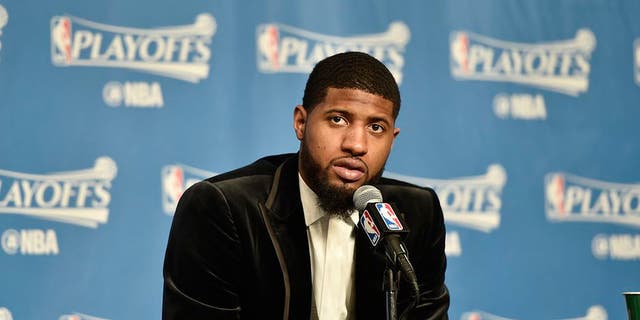 NEWYou can now listen to Fox News articles!
Head coach Nate McMillan told reporters Monday that the Indiana Pacers were instructed to stay in their hotel Sunday night due to the ongoing search in Cleveland for the man who filmed a murder and posted in on Facebook.
"We were instructed to stay put because of the situation that was happening last night, McMillan said Monday after the teams shootaround, via USA Today.
"Security was on top of that. He sent out the message to stay put. We got security at the hotel to make sure that guys were safe. There might have been a few people that were out, including family members that we made sure we got security to them. Our guy was right on top of that, everybody came out OK, which was the main thing."
Extra security is expected for Game 2 of the series, which is set for 7 p.m. ET Monday at Quicken Loans Arena.
"We have all the security parameters in place for the Cavs game that we normally do and things above that," Cleveland police chief Calvin Williams said Monday."Everybody will be safe coming to the Cavs game tonight."
Steve Stephens, 37, filmed the killing of 74-year-old Robert Goodwin Jr. and posted the footage on Facebook on Sunday.