Pacers bring back Darren Collison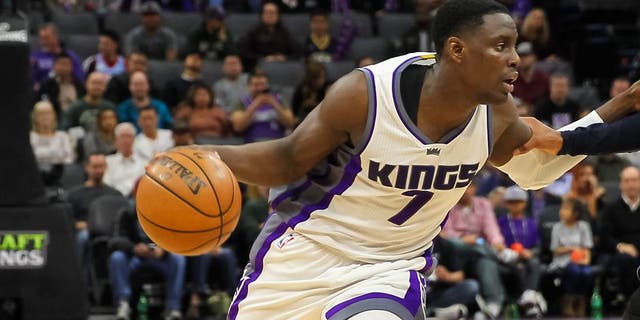 The Indiana Pacers have signed guard Darren Collison, who played for the Pacers from 2010-12, to a free-agent contract, the team announced Friday.
Collison averaged 11.9 points and 5.0 assists over 139 games (135 starts) in his two seasons with the Pacers. He also played in 16 Pacers playoff games, averaging 8.9 points and 3.3 assists.
"Having had Darren here in the past, we obviously knew what we were getting, both on the floor and in the locker room, said Pacers president of basketball operations Kevin Pritchard said in a team press release. When you bring in a player like Darren, you know youre not only getting a point guard, youre adding a veteran presence to your team."
Collison, a UCLA product, was drafted 21st overall by New Orleans in 2009. An eight-year veteran of the NBA with career averages of 12.7 points and 4.8 assists, he also has played for the Mavericks, Clippers and Kings.
Aaron Doster | Aaron Doster-USA TODAY Sports