Pace car driver shows how its done at Le Mans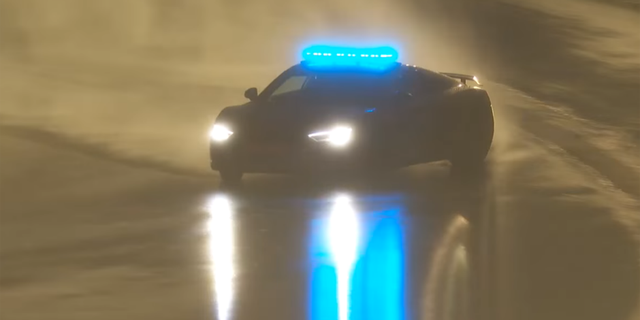 NEWYou can now listen to Fox News articles!
Qualifying for the 24 Hours of Le Mans came to a halt on Thursday when a downpour flooded the Circuit de la Sarthe in Le Mans, France.
While the session resumed later on, with Porsche sweeping the front row, the driver of the day was pace car driver Yannick Dalmas.
The red flag had been thrown to stop the race cars from going out on track due to the atrocious track conditions. However, Dalmas took to the track in the Audi pace car to see if it was dry enough to resume the session.
The answer, he soon found out, was no, as the back end of his Audi stepped out and almost sent the 54-year-old Frenchman on a wild ride. However, Dalmas was able to hold on to it, and pulled off an incredible drift that caught the eye of team owner Chip Ganassi: