P.J. Fleck has the ultimate Easter surprise for walk-on LB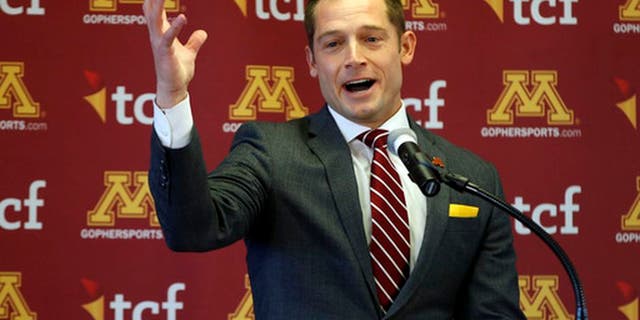 P.J. Fleck brings enthusiam to every team he coaches is enthusiasm. And after leading Western Michigan to a 13-1 season last year, we learned that he is doing the same in Minnesota.
Check out this spectacularvideo below as Fleck and his staff turn a monotonous afternoon in the facility into an old-school Easter egg hunt!
But as great as the video is, the best part is at the end when players finish the hunt and open up their eggs. There, they discover little pieces of paper that alert them that junior linebacker Blake Cashman had earned a scholarship.
The whole room goes crazy, and they go crazier when they learn something else -- they're going to a famed Brazilian steakhouse for dinner.
Just another day in the life of Fleck and the Minnesota football team.