Owner of Triple Crown hopeful American Pharoah named in gambling lawsuit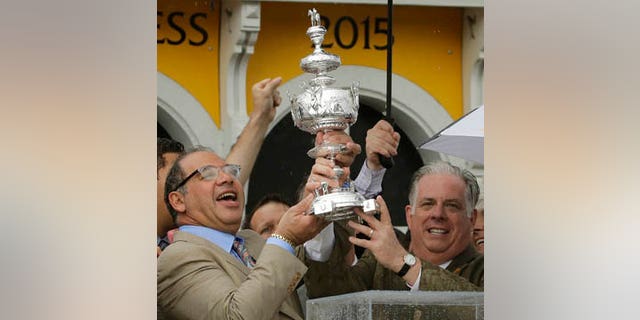 The owner of Triple Crown hopeful American Pharoah has been accused in federal court of owing $1.65 million to a man who allegedly fronted him gambling money.
Ahmed Zayat was sued for breach of contract in March 2014 by a Florida man named Howard Rubinsky. The suit claims that Rubinsky and Zayat entered a personal services contract in 2003 in which Rubinsky had opened a $3 million line of credit for Zayat at Tradewinds Sportsbook, an offshore gambling website based in Costa Rica.
According to the suit, Zayat ran up a $2 million debt by the end of 2005 and refused to repay the money. The documents claim that Zayat eventually agreed to a repayment plan, but stopped participating in that, too.
The New York Times reported late Wednesday that Rubinsky pleaded guilty in 2008 to a role in an illegal bookmaking operation alongside two brothers, Michael and Jeffrey Jelinsky. The Times reported that Zayat has previously acknowledged that the Jelinsky brothers were family friends.
Zayat told The Associated Press early Thursday that the lawsuit is a scam by a criminal. He and his attorneys have asked that the New Jersey federal judge dismiss the case.
American Pharoah won the first two legs of hose racing's Triple Crown, the Kentucky Derby and the Preakness Stakes, earlier this month. If he wins the Belmont Stakes on June 6, he will become the first horse to complete the prestigious trifecta since Affirmed in 1978.
The Associated Press contributed to this report.