Ovechkin finished playoffs with lower-body injury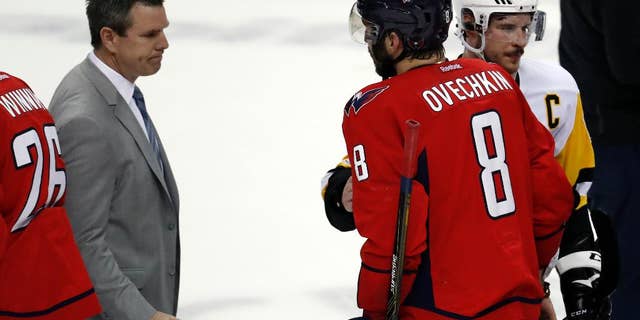 Washington Capitals star Alex Ovechkin finished the playoffs playing through a lower-body injury that required pain-numbing injections.
The Russian Hockey Federation announced the injury Thursday, saying Ovechkin would not be able to play at the world championships in Europe because of it.
It was not immediately clear when Ovechkin was injured or how severely. He did not miss a game but briefly left late in the first period Game 5 of the first round after clutching his knee following a hit from Toronto's Nazem Kadri, returning for the start of the second.
Coach Barry Trotz moved Ovechkin to the third line midway through the second round against Pittsburgh, slightly reducing his ice time. After the Capitals were eliminated in Game 7 on Wednesday night, Trotz said he wasn't "emotionally" ready to talk about Ovechkin.
___
More AP NHL: http://apnews.com/tag/NHLhockey