Othyus Jeffers scores 13 to lead Minnesota to 98-89 preseason win over Milwaukee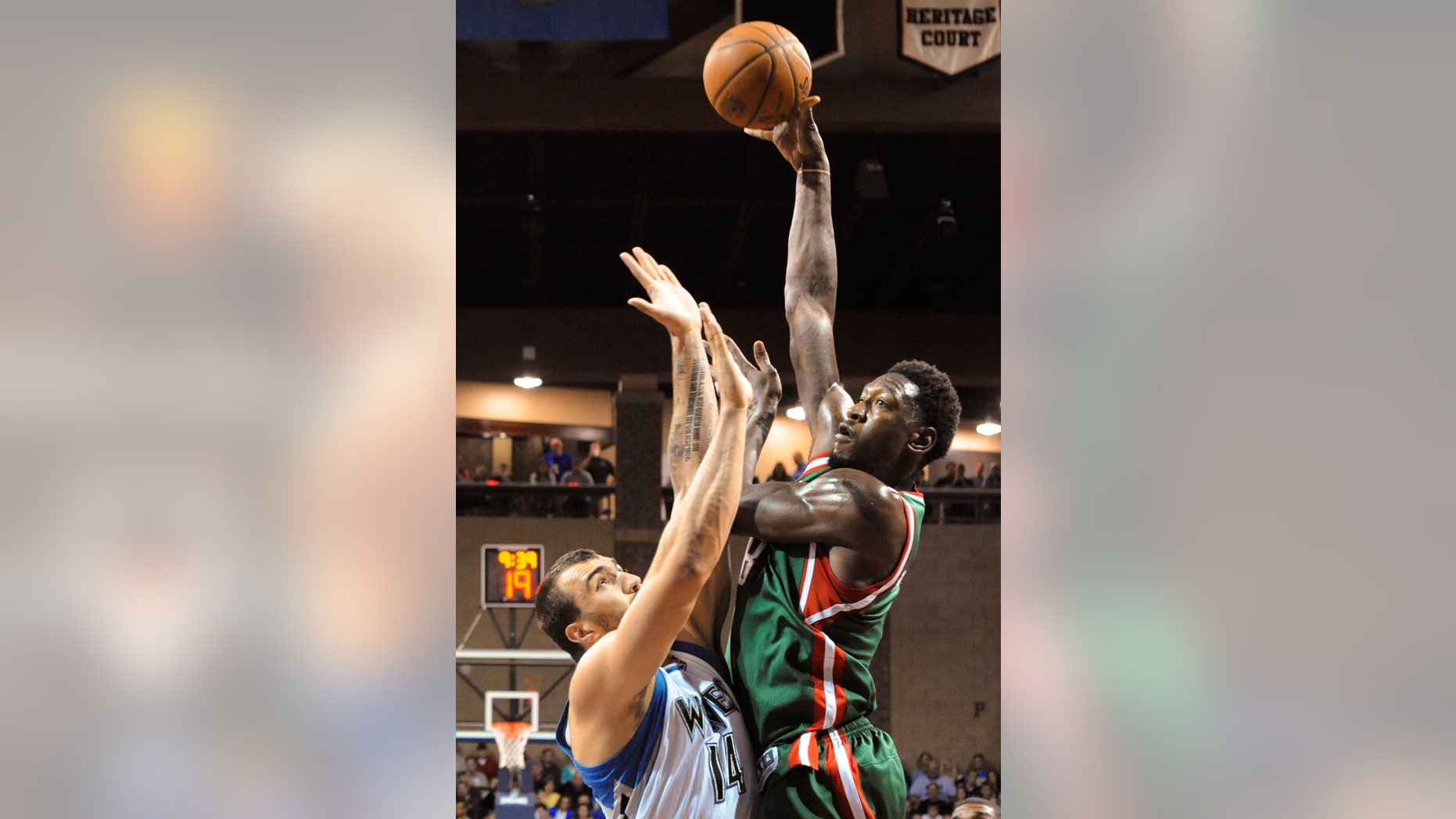 SIOUX FALLS, S.D. – Othyus Jeffers had 13 points and six rebounds to lead the Minnesota Timberwolves to a 98-89 preseason victory over the Milwaukee Bucks on Thursday night.
John Henson led the Bucks with 16 points and Caron Butler added 13. Milwaukee finished with 23 turnovers.
The game was played before a sellout crowd of 3,250 at the Sanford Pentagon, the home of the NBA D-League's Skyforce.
Fan favorite Nate Wolters, a rookie out of South Dakota State, got the start at point guard for the Bucks. He scored 10 points in 20 minutes.
The Timberwolves were 1 of 7 from behind the 3-point line in the first half then made consecutive 3s to open the third quarter and finished 7 of 15 from beyond the arc for the game.