Orlando City score twice in final 64 seconds for amazing comeback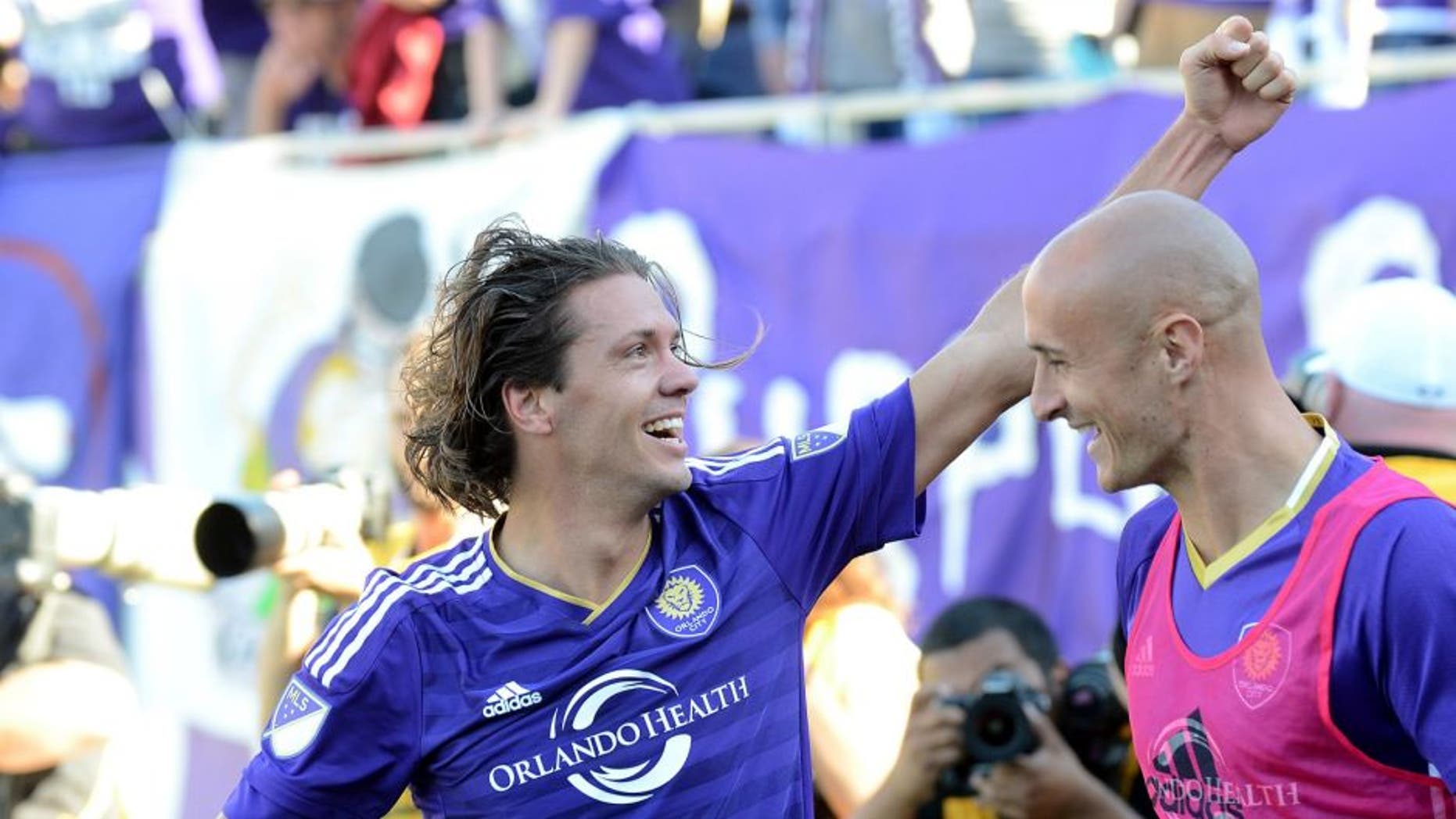 Orlando City had over 60,000 fans in attendance for their season opener and, within 20 minutes, were up a man after Real Salt Lake's Demar Phillips was shown a red card. All was going well and it looked like a party was going to break out at the Citrus Bowl.
But RSL scored, despite being down a man, then Orlando got a red card of their own to lose the man advantage and Salt Lake added another to go ahead 2-0. The Lions' party had turned into a wake and in the fourth minute of four minutes of stoppage time, everyone just wanted to hear the final whistle and go home.
Then...
Bedlam.
That's two goals in 64 seconds. The final 64 seconds. And one of the most improbable comebacks in MLS history.
Forget the part where Real Salt Lake inexplicably had men well upfield while protecting a lead in the final minute with 10 men. Or that it's the first match of the season so not only are the defenders not sharp, they're probably also not at their peak fitness. Just embrace the madness.
The 2016 MLS season is off to a wild start. Unless you're RSL, but they probably still haven't figured out what hit them anyway.
Start the party up again, Orlando.