One of these 8 NFL teams can be forced to appear on HBO's 'Hard Knocks'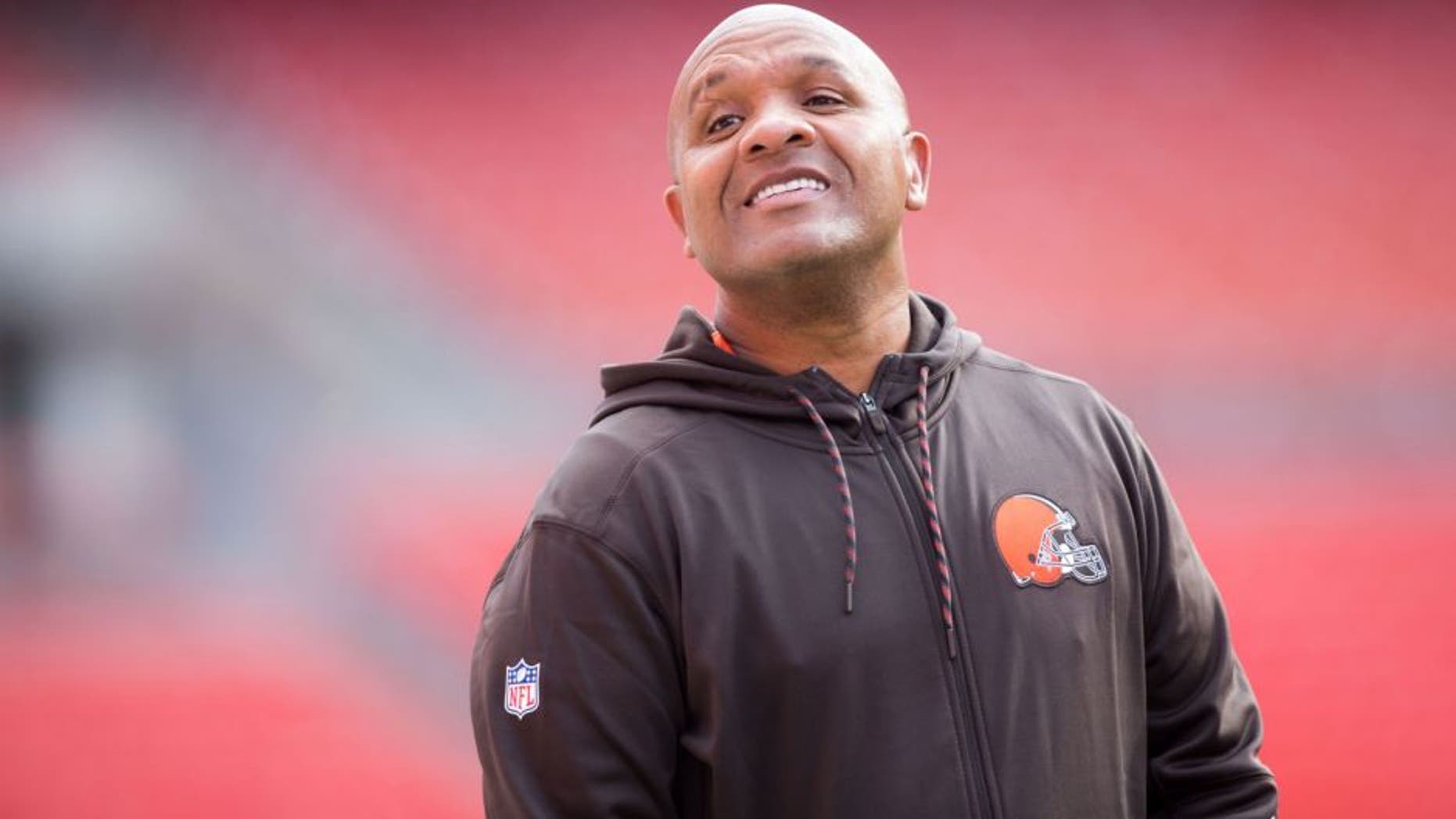 The Los Angeles Rams were an obvious choice for HBO's hit series "Hard Knocks" this past year, but the choices for the upcoming season of the show aren't as attractive.
With the playoffs about to begin, we now know which teams are eligible to be selected. This is based on the following parameters which disallow a team from appearing on it: teams with a new head coach, teams that have been to the playoffs in the past two years, and teams that have been on "Hard Knocks" in the past 10 years.
That leaves us with this (unexciting) list: Bears, Buccaneers, Browns, Colts, Eagles, Ravens, Saints and Titans.
Of those teams, a couple stand out. The Browns will be in Year 2 of Hue Jackson with the probability that they'll have a top rookie quarterback and possibly Robert Griffin III competing for the starting job.
The Eagles and Carson Wentz would be entertaining as they look for a winning formula in Philadelphia. That makes them a viable candidate, plus it's Philly where there's always bound to be controversy.
The top choice, however, might just be the Buccaneers. Jameis Winston is a camera magnet and would entertain a whole bunch of people with his personality and free-spirited attitude.
Of course, there's always the chance that the Cowboys will volunteer and treat HBO to the highest-rated edition of "Hard Knocks" ever with Dak Prescott, Ezekiel Elliott and Dez Bryant providing hours upon hours of excitement. Oh, and there's that guy named Tony Romo who could still be in the fold.
Yeah, we're hoping for this to happen, too.