Once nearly co-workers, Seattle's Carroll and Washington's Shanahan meet in playoffs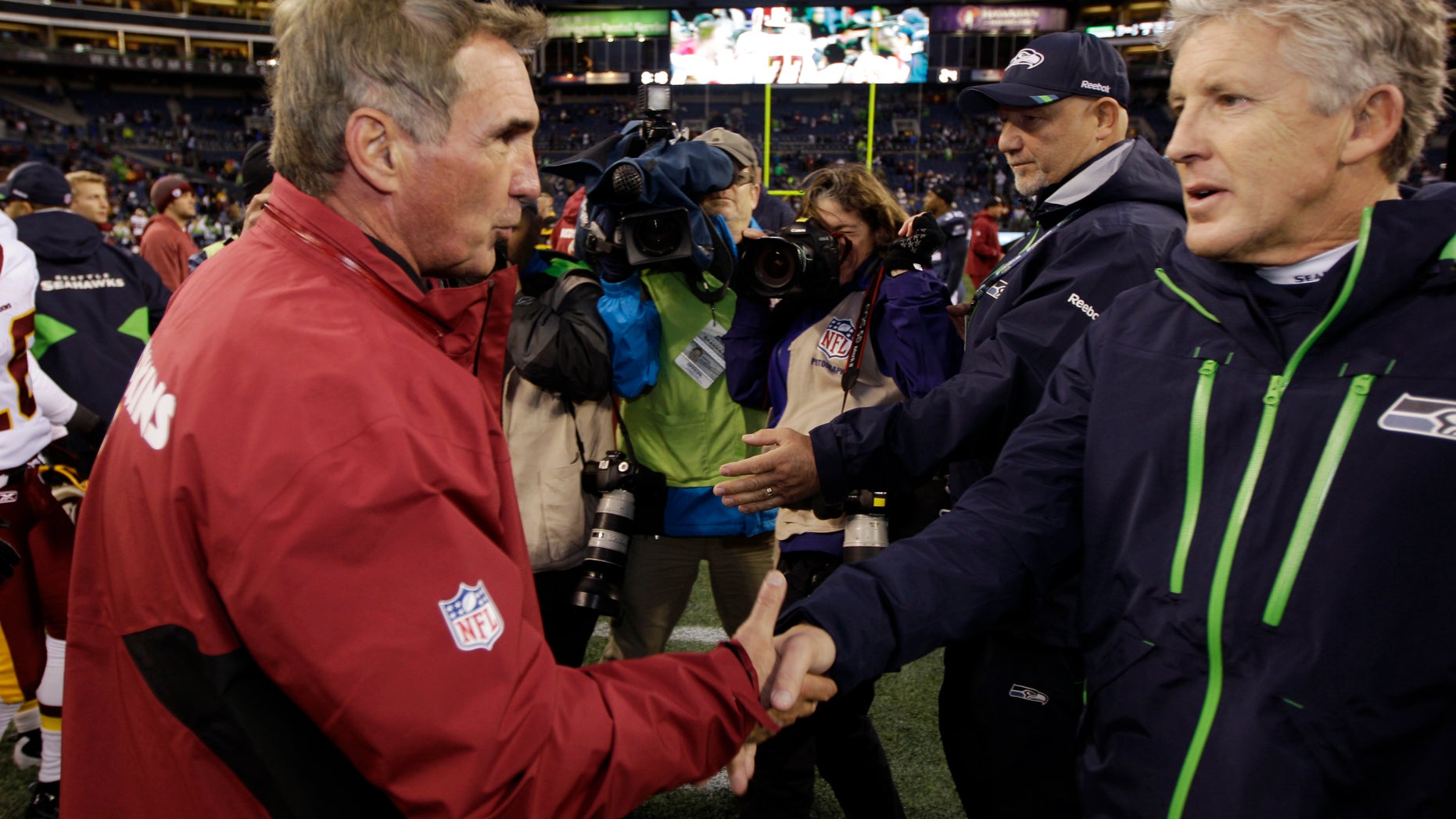 RENTON, Wash. – Chapter 5 of Pete Carroll's book "Win Forever" is all about the decision he made in 1995 that eventually landed him a gig as the defensive coordinator in San Francisco and helped frame his coaching philosophies moving forward.
The chapter is titled, "The 49ers Way." That chapter was one phone call away from having nothing to do with San Francisco and all about Carroll joining up with Mike Shanahan in Denver.
Once nearly co-workers in Denver, Carroll and Shanahan are in their third seasons respectively with Seattle and Washington. They are opposites with their outward persona. Shanahan this week called Carroll, "excitable." Yet both are respected for their ability to coach offense (Shanahan) and defense (Carroll).
Carroll and Shanahan will reconnect on Sunday when the Redskins host the Seahawks in the NFC playoffs.