Ole Miss expecting two defenders back ahead of schedule and in time for A&M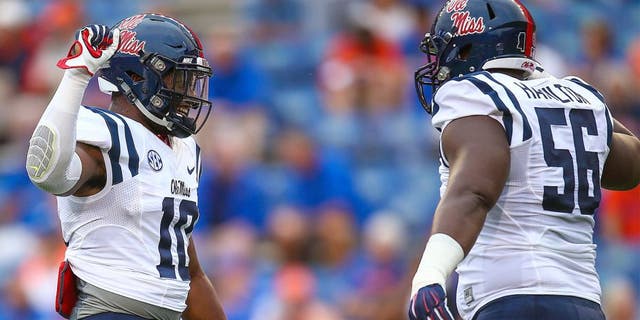 Elston and Johnson could both be returning early for the Rebels. Rob Foldy Getty Images
Despite controlling its own destiny in the division, Ole Miss is likely facing a SEC West elimination game Saturday as Texas A&M travels to Oxford. Such is life in the Southeastern Conference.
The good news is the Rebels defense is likely to be aided by the early return of linebacker C.J. Johnson and defensive back Trae Elston. Elston has been dealing with concussion issues but has reportedly been cleared to participate in the A&M game.
Johnson's return would be a small shock, as the senior linebacker was expected to be out at least a month after suffering a meniscus injury against Florida Oct 3. Going up against an explosive Texas A&M offense averaging over 36 points per game, the Ole Miss defense could use all the help they can get.