Oilers' OT goal comes at perfect time for Edmonton TV reporter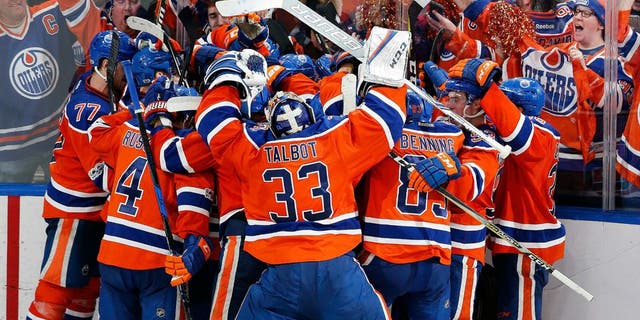 The Edmonton Oilers were deep into overtime Thursday against the San Jose Sharks at Rogers Place in Game 5 of their playoff series when Global Edmonton sports anchor Kevin Karius was thrown to for a live report.
As Karius was letting his audience know what was going on, the reaction of the Oilers' fans behind him let everyone know what had happened.
Check out howKarius and the fans go wild afterDavid Desharnais scored to give Edmonton the victory and a 3-2 lead in the first-round series.