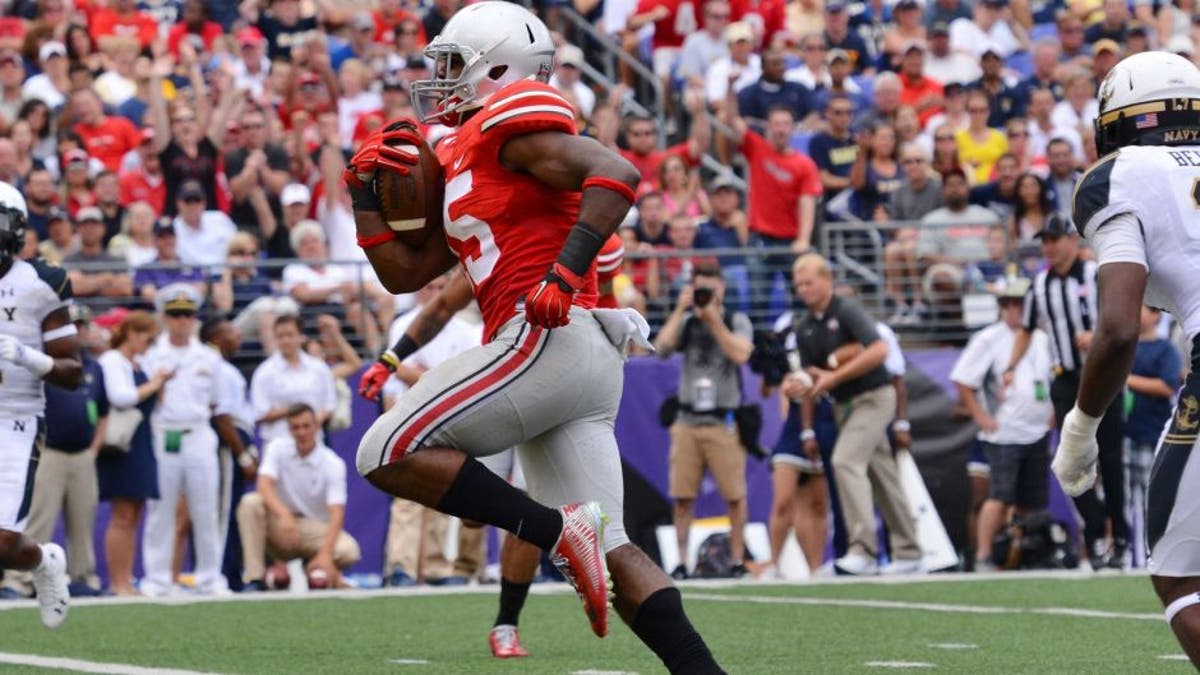 Ohio State will add an 18th Chicago Tribune Silver Football to its trophy case with star running back Ezekiel Elliott being named the Big Ten's Most Valuable Player for 2015 on Friday.
A junior who led the Big Ten in rushing this season, Elliott previously was named first-team All-Big Ten and the Big Ten Offensive Player of the Year and Running Back of the Year.
The last Ohio State running back to win the Silver Football was Eddie George in 1995, but a Buckeye has claimed the award five times since then, including current OSU receiver Braxton Miller as a quarterback in 2012 and '13.
Elliott passed George to move into second on Ohio State's all-time rushing list as the Buckeyes beat Michigan 42-13 on Nov. 28.
Elliott has 3,812 career rushing yards heading into the Buckeyes' Fiesta Bowl matchup with Notre Dame on Jan. 1.
The other finalists for the Big Ten MVP were Michigan State quarterback Connor Cook and Iowa quarterback C.J. Beathard.
Cook was named the league's top quarterback and the all-conference first team while Beathard was on the second team.
Ohio State's Chicago Tribune Silver Football winners
2015 -- RB Ezekiel Elliott
2013 -- QB Braxton Miller
2012 -- QB Braxton Miller
2006 -- QB Troy Smith
1998 -- QB Joe Germaine
1996 -- OT Orlando Pace
1995 -- RB Eddie George
1984 -- RB Keith Byars
1981 -- QB Art Schlichter
1974 -- QB Cornelius Greene
1973 -- RB Archie Griffin
1975 -- RB Archie Griffin
1955 -- HB Howard Cassady
1950 -- HB Vic Janowicz
1945 -- FB Ollie Cline
1944 -- HB Les Horvath
1941 -- FB Jack Graf
1930 -- E Wes Fesler