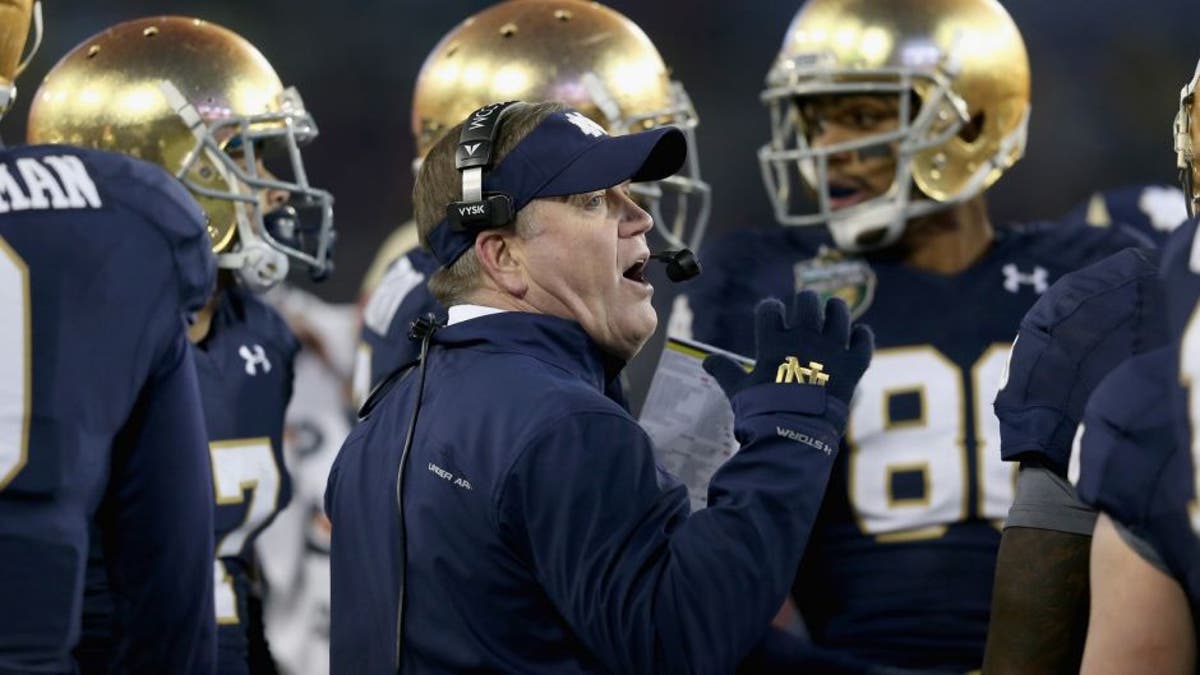 NEW YORK -- Notre Dame football will be the subject of an all-access series on Showtime.
The premium cable channel said Tuesday that "A Season With Notre Dame Football" will air weekly starting Sept. 8. The 30-minute episodes will be broadcast at 10 p.m. on Tuesdays.
Production has begun on the show and cameras will follow players and coaches all season.
Documentary-style programs about sports teams have become popular with TV networks after the success of HBO's NFL training camp series "Hard Knocks."