No Jail House Wedding For Aaron Hernandez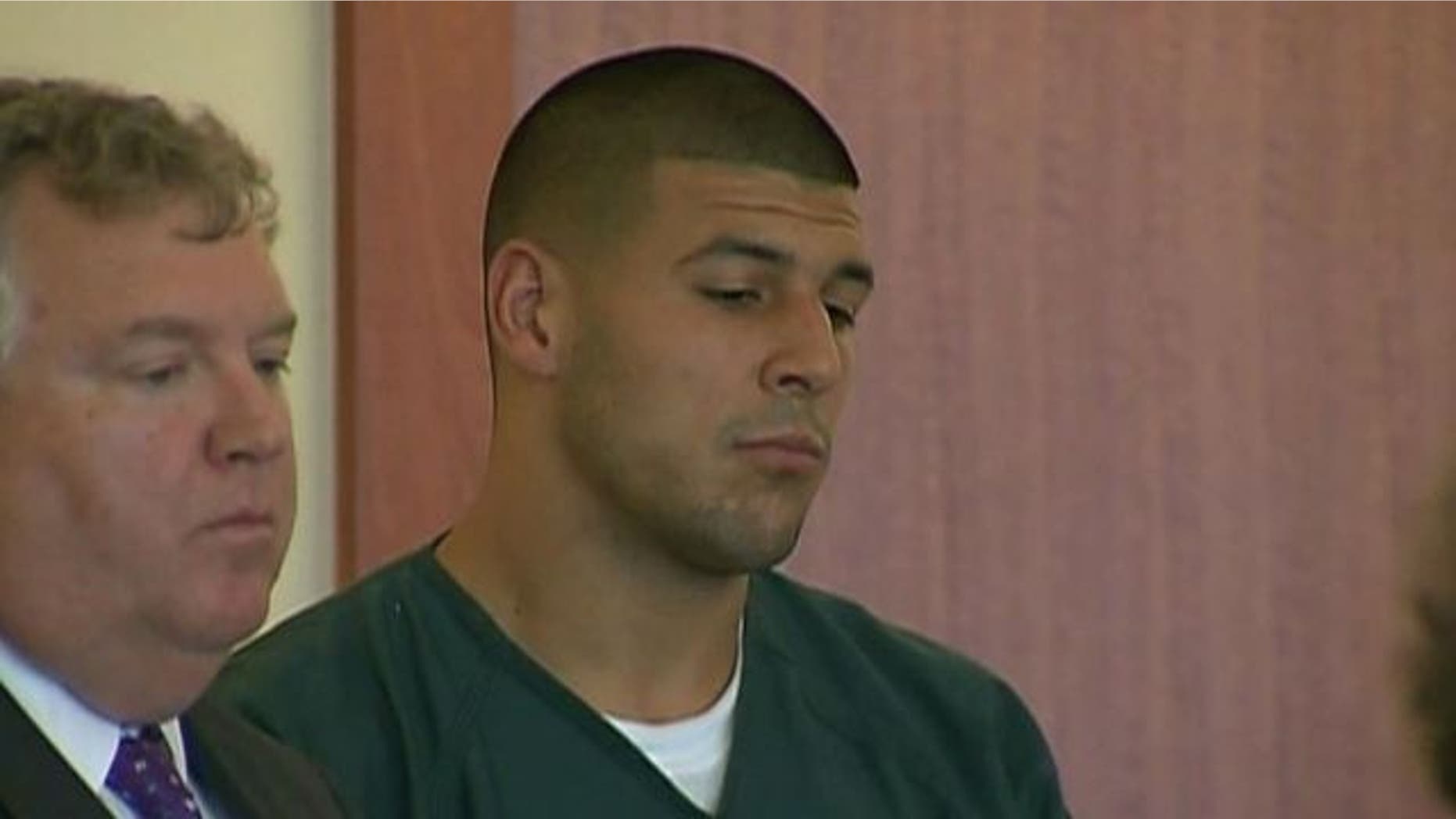 If wedding bells weren't in Aaron Hernandez's future, they may be now.
Experts say that if the former New England Patriots player marries his high school sweetheart, Shayanna Jenkins, the mother of his 7-month-old daughter, she could be shielded from testifying against him.
Which could be an incentive for a jail house wedding.
But Bristol County Sheriff Thomas M. Hodgson told USA Today Tuesday that's not happening on his watch.
"I don't subscribe to that. I feel that those rights are things that you access on the outside, if you're a good citizen," he told the paper. "We'll do everything we can to not have that happen."
Hernandez, 23, a former star football play, is being held without bail after being charged June 26 with murder in the execution style death of semi-pro football player Odin Lloyd, 27, near his home in North Attleboro, Conn.
According to USA Today, prosecutors said Jenkins was speaking to investigators last week until receiving a phone call from Hernandez – and then abruptly stopped cooperating.
Hodgson said that Hernandez is being treated like any of the other 1,400 to 1,500 inmates in the jail.
His defense also argued he should be allowed to post bond so that he can continue receiving specialized medical treatment for football-related shoulder and back injuries. The sheriff told the paper Hernandez was receiving "adequate" medical care.
"It might not be the level of medical care he had on the outside," Hodgson said.
Follow us on twitter.com/foxnewslatino
Like us at facebook.com/foxnewslatino