No. 3 Oregon gets a chance to work on the details against South Dakota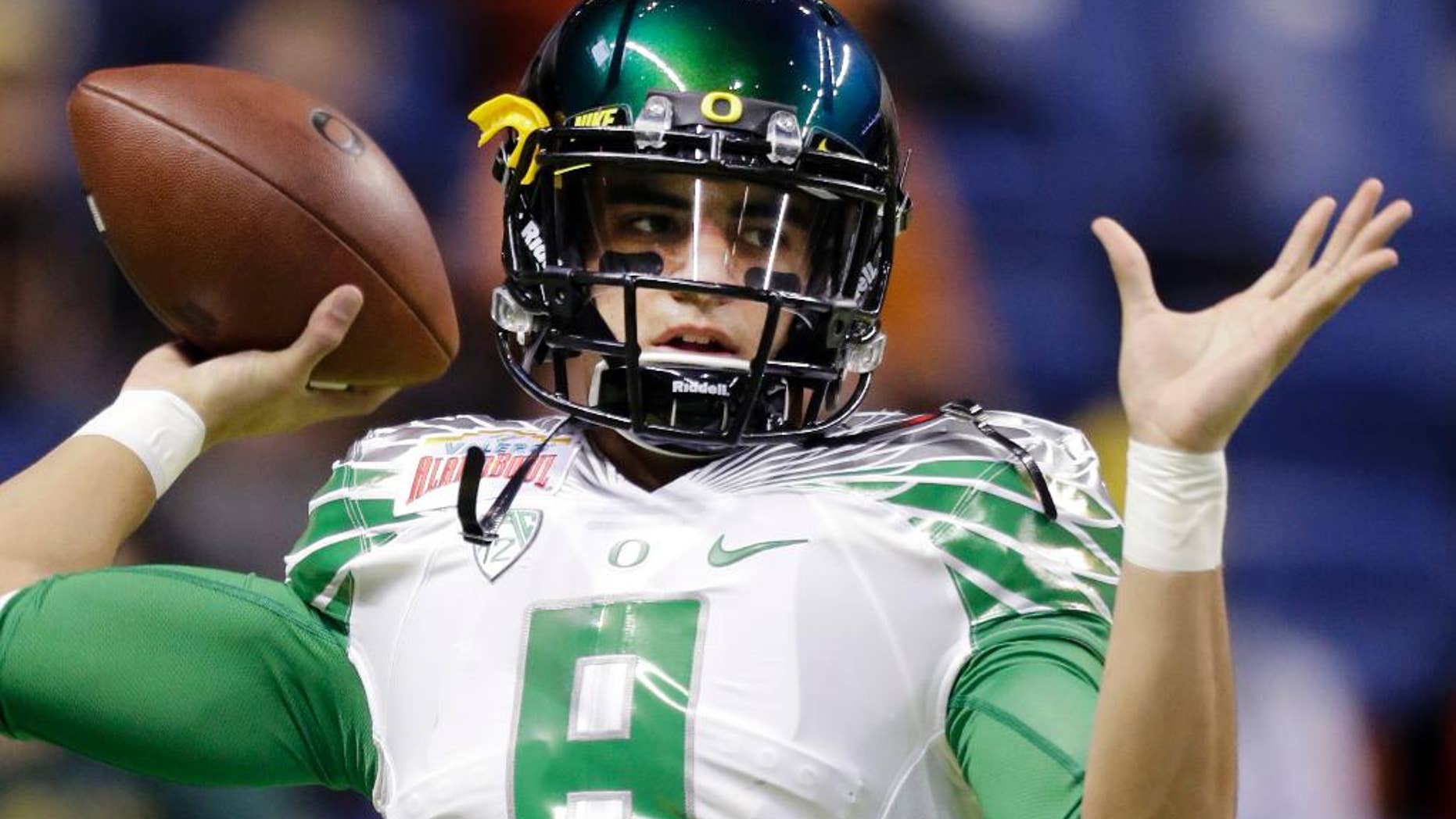 EUGENE, Ore. – South Dakota coach Joe Glenn has no illusions about the Oregon team the Coyotes will face on Saturday night. He says everybody knows they're good.
Oregon opens the season ranked No. 3 in the AP Top 25 after going 11-2 last season, capped by a victory over Texas in the Alamo Bowl. The Coyotes finished 4-8 overall and 3-5 in the Missouri Valley Football Conference last season.
Quarterback Marcus Mariota, who opted to return to the Ducks this season rather than declare for the NFL draft, is one of the main reasons Oregon has been selected to win the Pac-12 title this season.
Mariota threw for 3,665 yards and 31 touchdowns with only four interceptions last season. He also rushed for 715 yards and nine scores. His 4,380 yards of total offense set a school record.