Niners' Quinton Dial expected to take on larger role for defense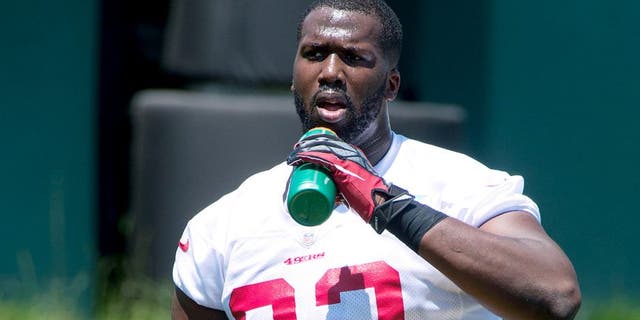 Big question marks remain for a 49ers' defensive unit that saw a number of key players retiring or moving zip codes.
For defensive tackle Quinton Dial, it just means an opportunity to step in and fill those shoes.
Dial enters his third year with the team, after the 49ers drafted him in the fifth round out of Alabama in the 2013 NFL Draft. His rookie season was cut short due to injury in which he appeared in just three games. His role expanded during the 2014 campaign as he recorded 30 tackles (two sacks) in 14 contests (six starts).
Come 2015, he's excited for the prospect of possibly becoming a permanent fixture along the defensive line.
"Yeah it's a great opportunity," Dial said. "I don't think it's too much of a transition for me because starting with the last eight or nine games [last season]."
Transitioning coaching staffs and dealing with roster turnover won't be easy.
But Dial could be part of an up-and-coming youth movement for a team trying to identify the right pieces for its defensive unit.
(h/t Examiner)