Nick Foles on Rams offense: 'I think we're improving'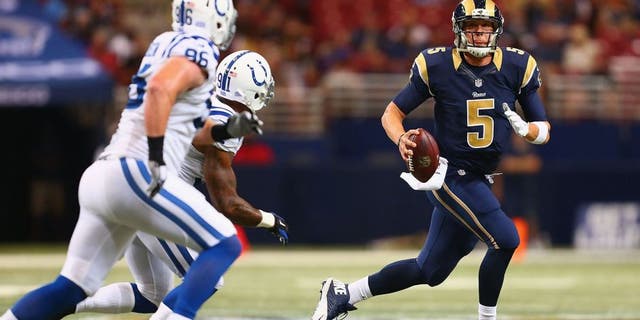 Through two preseason games, the Rams' first-team offense had been non-existent.
It appears the third time is the charm for Nick Foles, who finished 10-of-11 for 128 yards and a touchdown.
"I think we're improving," Foles said, via the St. Louis Post-Dispatch. "We still have a log ways to go, but I was really proud of the guys. We were moving the ball. We had a couple of good drives. We have to stop getting penalties on ourselves, but I think we're stepping in the right direction."
Even though the offensive line is far from settled and Tre Mason went down with a hamstring injury, Foles appeared in control and poised throughout.
That's a good sign for the Rams and the coaching staff with the season opener two weeks away.
(h/t St. Louis Post-Dispatch)