NHL officially announces matchup for 2018 Winter Classic at Citi Field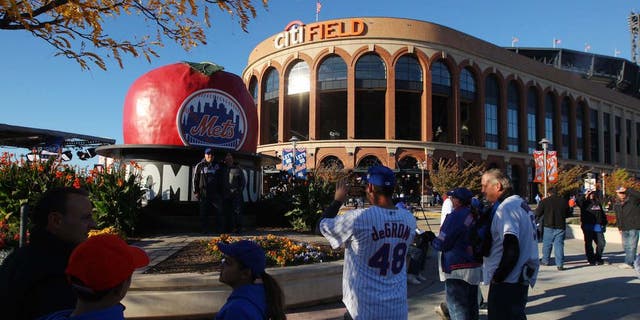 The NHL's Winter Classic will be heading to the Big Apple to ring in the new year in 2018.
Commissioner Gary Bettman officially announced that the New York Rangers and Buffalo Sabres would face off in the outdoor game at Citi Field next year, confirming reports that surfaced back in March.
Both the Rangers and Sabres have previously played in a Winter Classic, though this will be the first time the Rangers are hosting the event. They previously took on the Flyers at Philadelphias Citizens Bank Park in 2012. TheSabres hosted the Penguins at Ralph Wilson Stadium for the inaugural event in 2008.
It willbe the first Winter Classic to hit the city of New York in the 10-year history of the event, though there were two outdoor Stadium Series games held at Yankee Stadium in 2014.