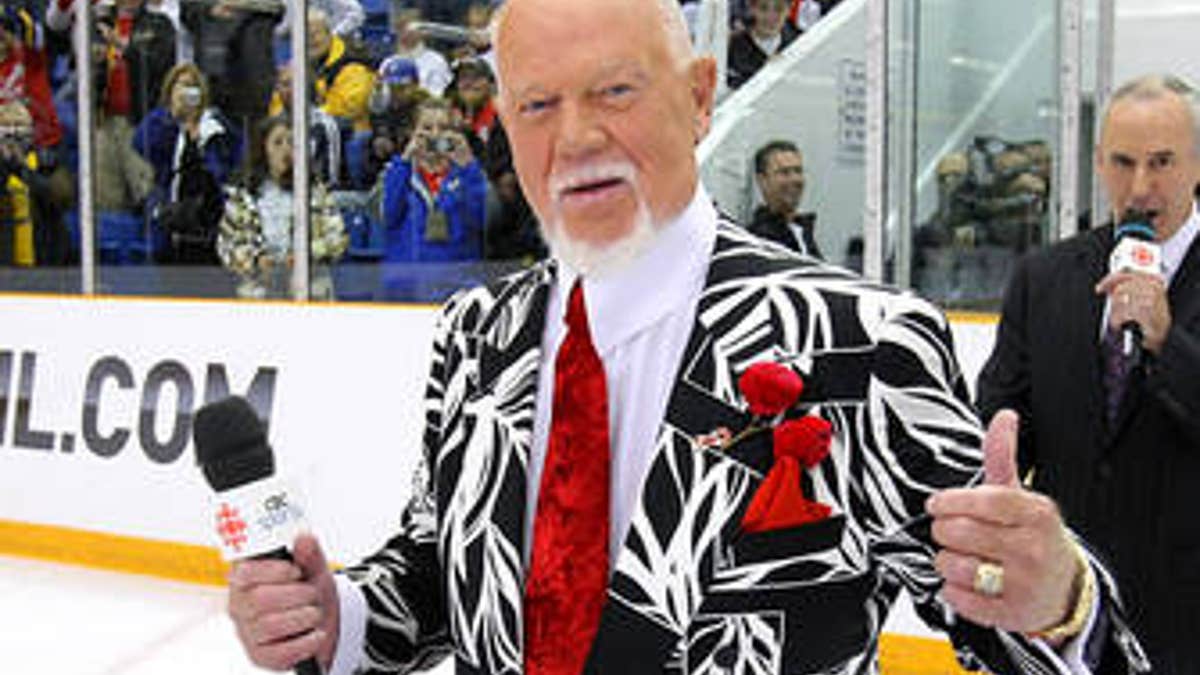 Bobby Orr is one of the most respected men in hockey and is one of the greatest players in NHL history.
The former Boston Bruins defenseman, whose current job is a player agent, has just released a book titled, "Orr: My Story."
The well-respected Orr, inducted into the Hockey Hall of Fame in 1979, recently did a video interview with The Canadian press ( via Yahoo! Sports ) in which he talked about a number of topics from the book, including his thoughts on Don Cherry's own Hall candidacy.
"I really, truly believe what he contributes to our game is enormous. He is really deserving to be in the Hall of Fame," Orr said. "It's 'contribution to the game.' Is there anyone bigger than Don Cherry in our game today? It's incredible what this man does."
In six seasons behind an NHL bench, Cherry posted a career coaching record of 250-153-77 and a playoff mark of 31-24.
He spent five seasons as the bench boss of the Boston Bruins from 1974-75 through 1978-79, including the last two of Orr's Bruins career. In that span, he led the Original Six club to five playoff appearances, four Adams Division titles and two Stanley Cup Final appearances. Cherry received the Jack Adams Trophy in 1975-76 as the NHL's Coach of the Year after leading the Bruins to a 48-15-17 record.
Cherry moved to television shortly after his NHL coaching career ended in 1980, and he's been a broadcaster on Hockey Night in Canada telecasts for over 25 years, where he stars in the intermission segment "Coach's Corner" with host Ron MacLean. It's one of the most popular five-to-seven minutes of hockey talk each week because of Cherry's willingness to share passionate, and sometimes controversial opinions on the sport.
"He's paid to give an opinion, like him or dislike him," said Orr. "When he comes on, [people] listen."
Is Orr the most unbiased? Probably not, considering he played for Cherry. But at least Cherry has more than just a flashy wardrobe and sharp tongue, with enough on his coaching resume to make it an interesting debate.
Well, puck fans. What do you think? Fire away in the comments below.
The original article can be found at FOXSports.com: NHL legend pushes Cherry for HOF.