NFL Hall of Famer won't let his grandson play football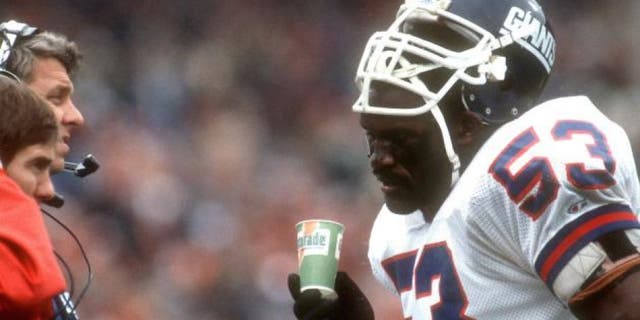 Former New York Giants linebacker Henry Carson won't let his grandson play football, and if he could have it his way, no one under age of 13 in the state of New York would be playing football either.
The Pro Football Hall of Famer spoke out at the New York statehouse in Albany earlier this month in support of a bill that would ban tackle football for all children until they're teenagers.
The bill was proposed by Assemblyman Michael Benedetto, and while it has reportedly not received much support, it did pull Carson north, where he revealed that he would not let his six-year-old grandson follow his footsteps on the gridiron.
"I think that parents should think long and hard about what they're signing their kids up for," Carson told the New York Daily News. "There is definitely a correlation between head trauma and problems down the line, whether it's in older adults with dementia or young people with post-concussion syndrome. It affects their quality of life."
"I've sort of made the decision, as the dictator of my family, that my grandson was not going to play football," Carson said. "He understands where I'm coming from. He's not going to be playing football. I get him involved with other sports."
Carson said that he's been dealing with post-concussion syndrome, and possibly CTE, since he retired from the NFL after 13 seasons and nine Pro Bowl appearances. Headaches, blurred vision, and mood swings -- typical symptoms of CTE -- made him believe at one point that he had a brain tumor.
Carson has been outspoken about the dangers of repetitive brain trauma for the better part of three decades now, and he sees vindication in current research and conversation.
As he told the Daily News:
"There were people who really thought I was off my rocker to be talking about it."