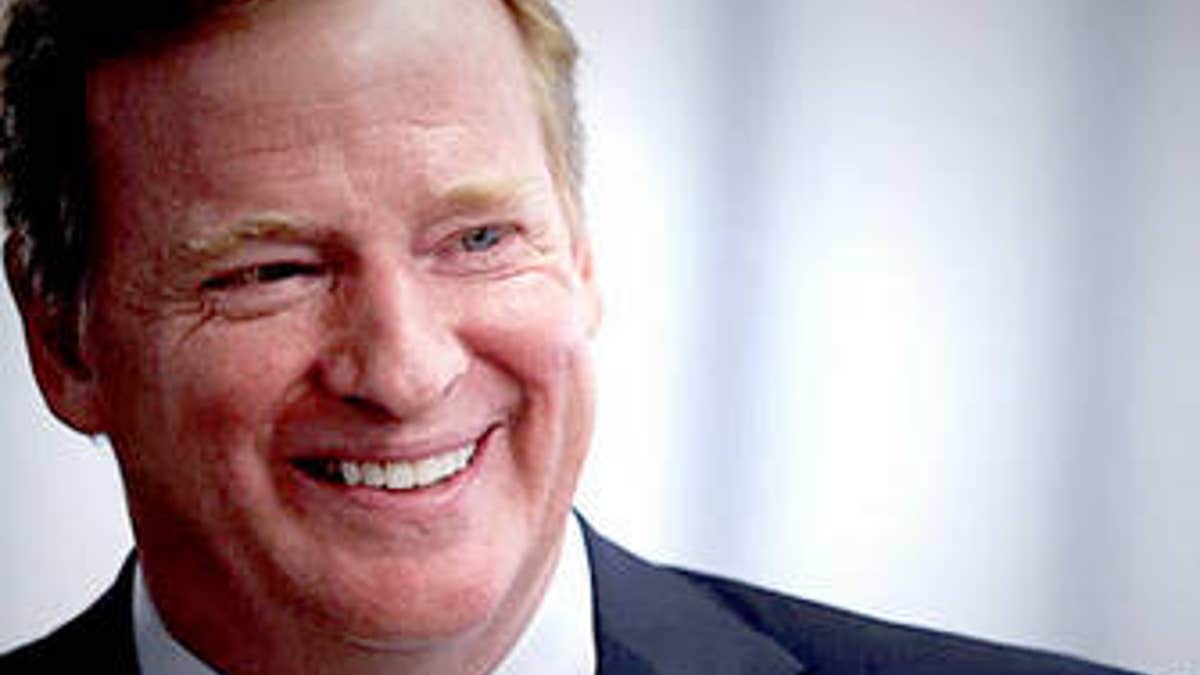 A shake-up of the NFL's 12-team playoff system may not be far away.
In an interview with NFL.com's Judy Battista, commissioner Roger Goodell said he would not be opposed to adding more contestants into the league's annual postseason tournament.
"With the competitiveness of the league, you see teams get hot the second half of season, a reasonable argument could be made that there are teams that should qualify for the playoffs and don't and could win the Super Bowl," Goodell said. "I don't think we want to expand just to have more teams. We want to create more excitement, more interest and give teams a chance to win the Super Bowl."
Though the playoff system was tweaked when the NFL realigned its divisions in 2002, the 12-team format has been in place since 1990. Adjusting this proven system is not currently a priority, Goodell said, but finding a way to fix the league's much-maligned preseason is.
Critics have long complained that the four-game NFL preseason drags on far too long, and Goodell says the league is actively searching for alternatives. Cutting the exhibition schedule in half is reportedly considered too drastic for coaches, but options currently being explored include turning preseason games into scrimmages and dropping exhibitions from season-ticket packages.
Any adjustment to either the postseason or preseason is more than a year from implementation, however, as Goodell expects the schedule to remain the same through at least the 2014 season.