NFL divisional-round predictions: Packers, Cowboys are on collision course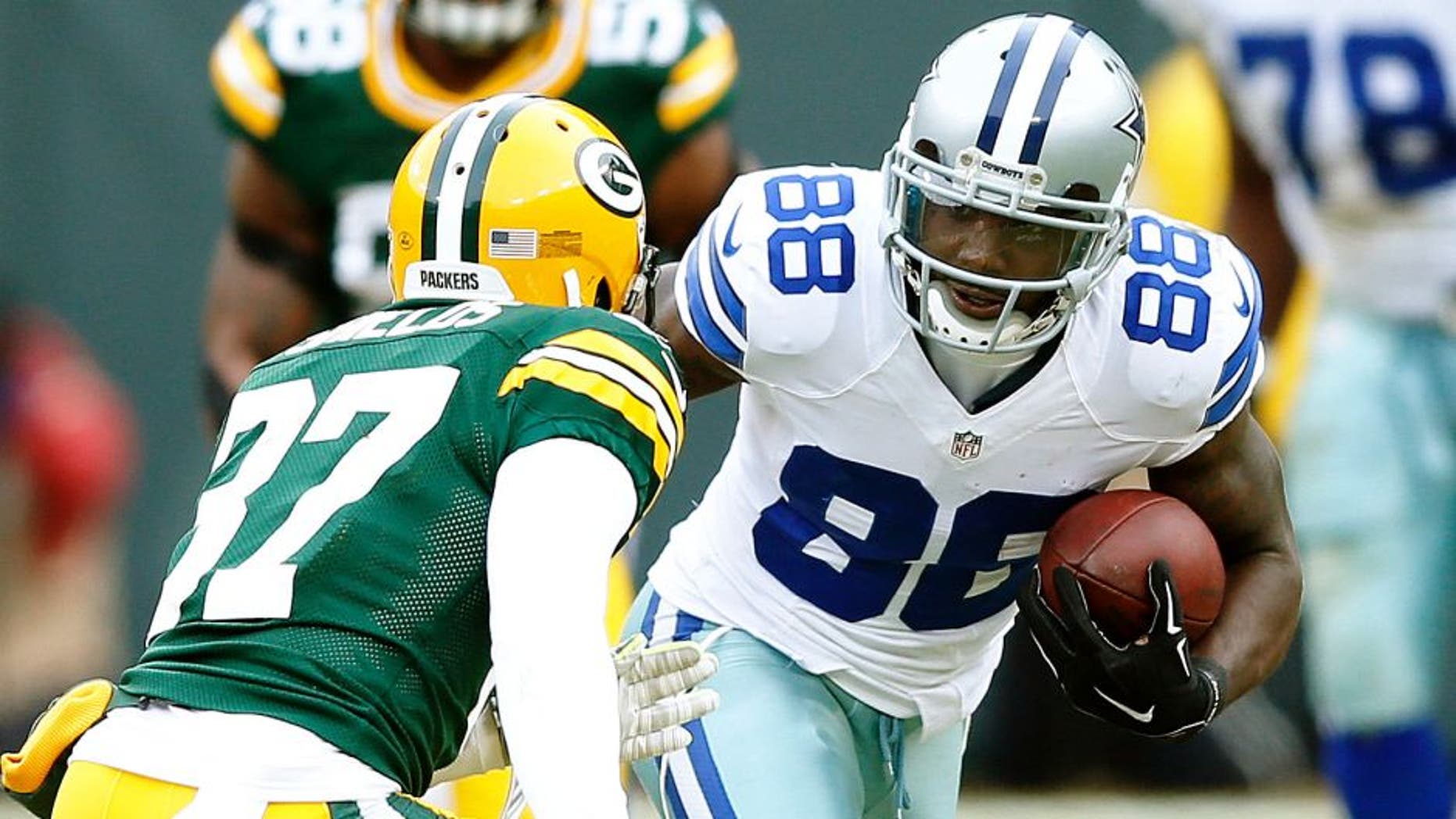 As kickoff of the NFL season approaches, FOXSports.com will preview how the year will play out, from the regular-season standings to round-by-round postseason predictions. Earlier this week, we told you who was making the playoffs and why. Here's how the wild-card round played out. Today, the divisional round, which some people say is the best weekend in sports. When you're done reading, feel free to let us know what you think about our picks.
AFC DIVISIONAL ROUND
Pittsburgh (4) at New England (1)
This matchup was expected in the divisional round last season before Baltimore upset the Steelers in the playoff opener at Heinz Field. The Steelers and Patriots did meet in the 2014 regular-season opener but that was when the Steelers were missing three top offensive players in running back Le'Veon Bell (suspension), wide receiver Martavis Bryant (suspension) and center Maurkice Pouncey (leg injury). Even with that trio back for this game, it won't matter. New England already has captured its seventh consecutive AFC East crown and home-field advantage through the playoffs thanks to quarterback Tom Brady, whose offseason "Deflategate" saga helped provide fuel for another standout campaign. Brady tosses three touchdowns in this contest as New England's offense is simply too much for a Pittsburgh defense that still needs more talent to regain "Steel Curtain" status.
Final: New England 37, Pittsburgh 24
Cincinnati (6) at Baltimore (2)
As evidenced by their 45-11 record at M&T Bank Stadium since 2008, the Ravens truly enjoy a home-field advantage with John Harbaugh as their head coach. Baltimore also has yet to lose an opening playoff game in seven trips under Harbaugh, which speaks volumes of how well he prepares his team down the stretch. That postseason streak will grow to eight. The Ravens and Bengals will split their 2015 matchups with Cincinnati winning in Week 17 as Baltimore rested its starters having already secured the AFC North crown. A Bengals' emotional let-down after having won their first playoff game in 25 years the previous week against Kansas City will play a part in this game's outcome. So will the efficiency of Ravens quarterback Joe Flacco, who enjoys a turnover-free game while the Bengals lose the football three times.
Final: Baltimore 28, Cincinnati 14
NFC DIVISIONAL ROUND
Minnesota (6) at Green Bay (1)
One of the NFL's most heated rivalries once again takes center stage as the Vikings try to accomplish what they couldn't in the regular season -- supplant Green Bay as the NFC North's top squad. Minnesota can't get it done again here, either. The Packers rested their starters in the second half of a Week 17 home loss to Minnesota that lifted the Vikings into the postseason. No such mercy will be shown this time. Green Bay's Aaron Rodgers will outduel Vikings quarterback Teddy Bridgewater on a blustery January day to put the Packers back into the NFC title game for a second consecutive year. But while Green Bay has every reason to celebrate, the Vikings end their year having laid the groundwork to push the Packers for the division crown in 2016.
Final: Green Bay 31, Minnesota 16
Carolina (4) at Dallas (2)
Remember the days of Kerry Collins, Sam Mills and Wesley Walls in Panthers uniforms? There will be plenty of reminiscing heading into this showdown as the first postseason victory in Panthers history came 20 seasons ago when Carolina defeated the visiting Cowboys in a second-round playoff game. The present won't be so kind for Ron Rivera's squad. Carolina's defensive line, which struggled to gain traction throughout the regular season, will get exposed by the blocking of the Cowboys' outstanding offensive line. Cowboys defensive end Greg Hardy also will wreak havoc against his former squad with two of the six sacks Dallas registers on Panthers quarterback Cam Newton. For the third straight season, Carolina falls in the second round.
Final: Dallas 27, Carolina 14