Next Busch family member gearing up to race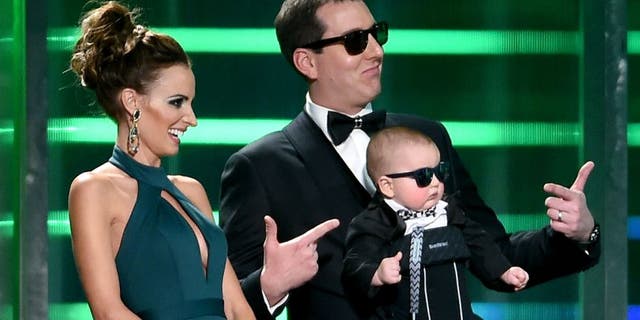 NEWYou can now listen to Fox News articles!
While the Busch brothers have earned a pair of NASCAR Sprint Cup Series championships, Kyle's young son Brexton appears to be next in line to carry the family name into the racing business.
Over the Christmas holiday, Brexton took his first go-kart ride with his grandfather. The ride took place on the same go-kart Kyle learned to race on as a child. The racing continued this weekend, as Brexton's Sprint Cup champion father took him around on the vintage kart.