New York Jets General Manager: Mark Sanchez In A 5-Man Competition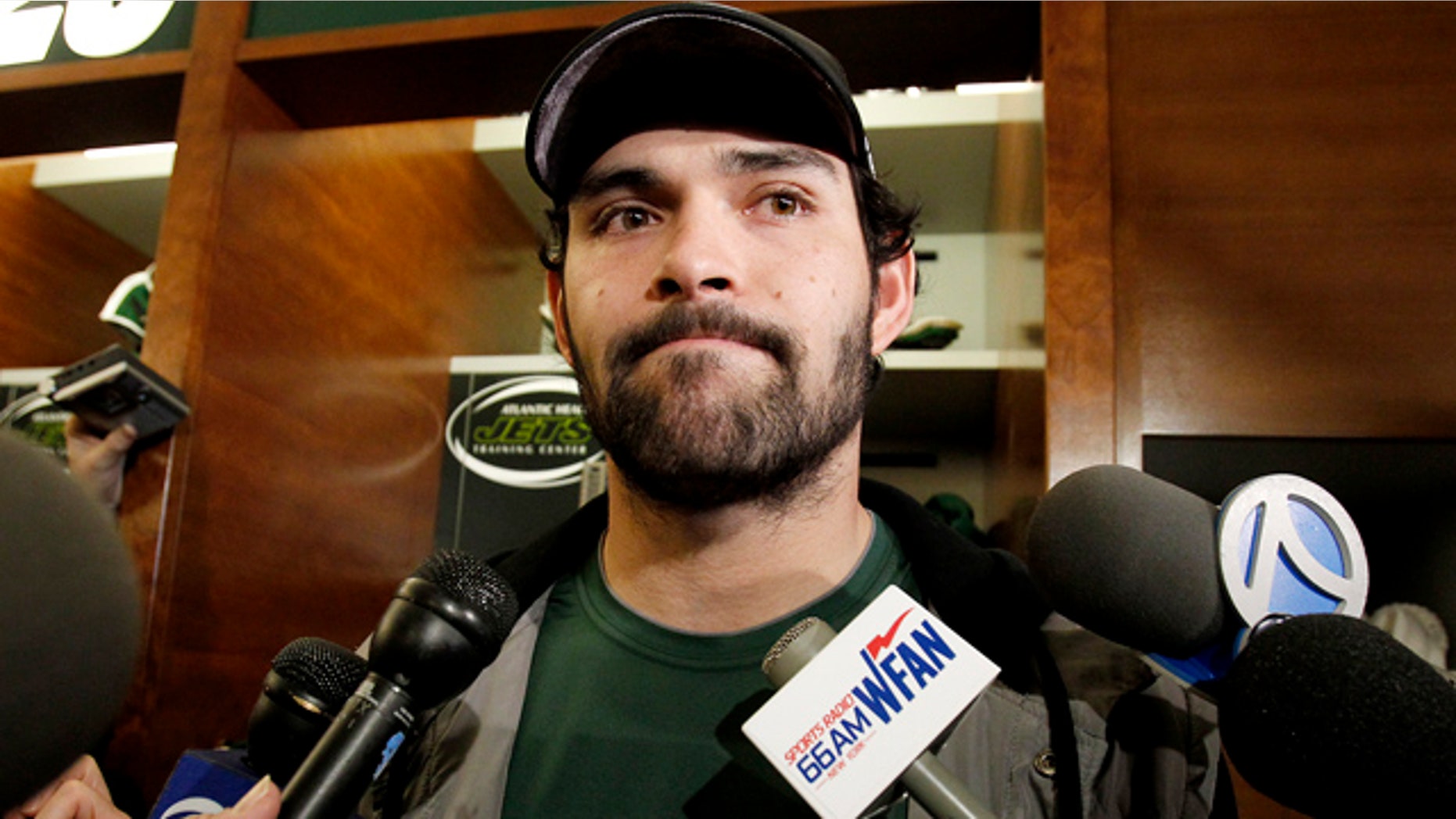 It's not Mark Sanchez's job anymore, not unless he earns it.
New York Jets general manager John Idzik confirmed to ESPN's "Mike & Mike in the Morning"  Tuesday it will be a five man competition this training camp to crown a starting quarterback — and Sanchez is ready for that.
"We fully expect it will help him get better. It'll help David [Garrard] get better. It'll helpGreg [McElroy]. It'll help Matt Simms. It'll certainly help Geno [Smith]," said Idzik, who named Sanchez's competition –including Smith, the team's second round pick– Saturday.
Sanchez is guaranteed 8.25 million dollars this season.
As for why popular backup and media hype train Tim Tebow was cut, Idzik said Smith's arrival meant something had to give.
"We entered the off-season open-mindedly," said Idzik.
Idzik showed his admiration for Tebow.
"I told him I admire how he's handled some very difficult situations," Idzik said. "The same holds true right now. ... He's focused and he's energized and he's been very positive."
Jets head coach Rex Ryan also spoke admirably of Tebow Tuesday on Michael Kay's radio show, according to ESPNNewYork.com.
"We really didn't take advantage, in my opinion, of his skill set," said Ryan.
Ryan also weighed in on Sanchez's chances to reclaim starting quarterback.
"There's no guarantee Mark will be our starting quarterback," Ryan said. "That job will have to be earned."
Follow us on twitter.com/foxnewslatino
Like us at facebook.com/foxnewslatino