Nets' Busted Deal for Carmelo Anthony Could Be Boon for Knicks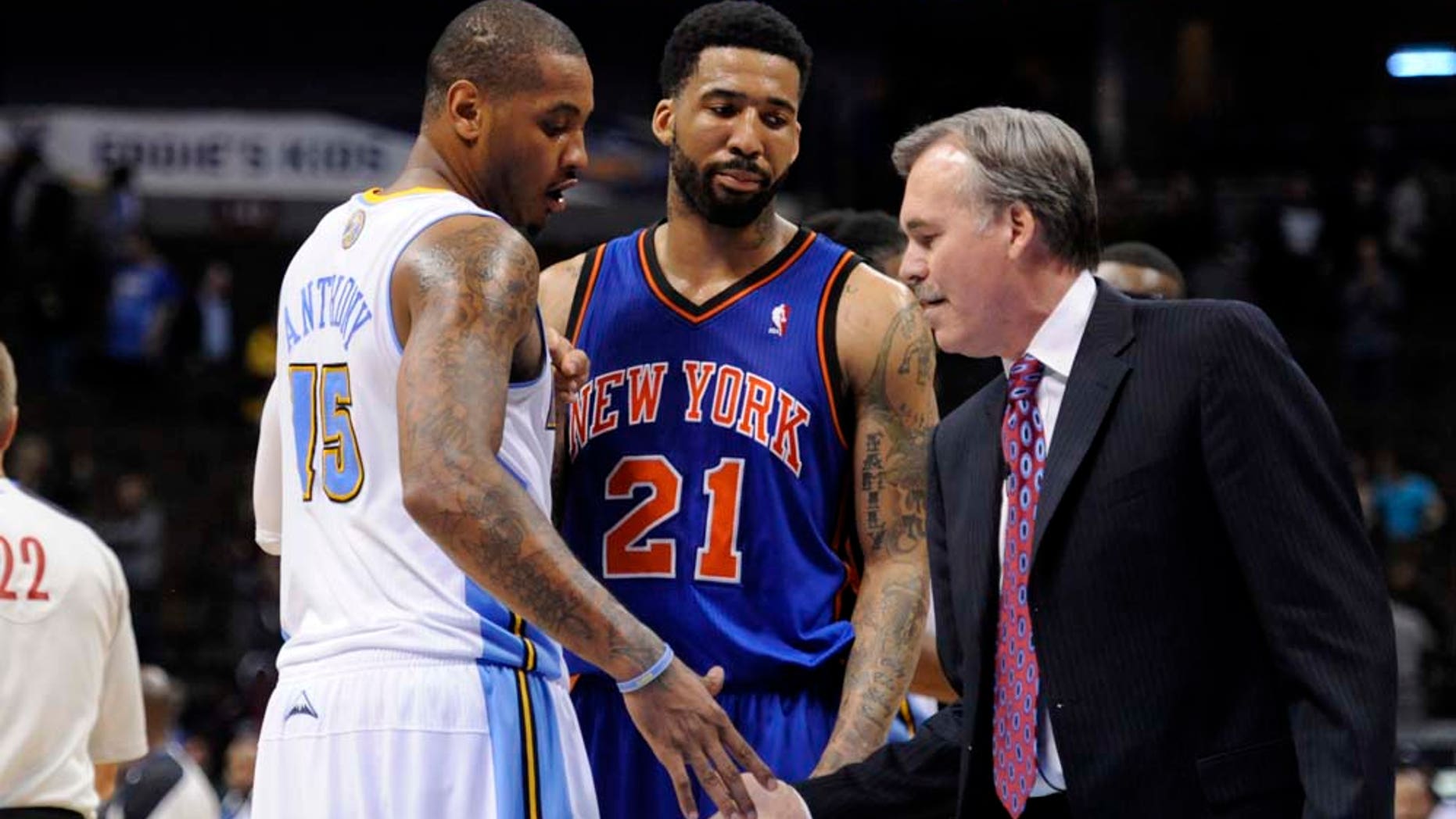 Carmelo Anthony is likely not headed to New Jersey, but it doesn't mean that the Brooklyn native is not coming home.
Nets' owner Mikhail Prokhorov, who was scheduled to meet with Anthony Thursday, decided to call the whole thing off.
And not just the meeting. The New Jersey Nets' entire pursuit of Anthony, too.
Prokhorov stunningly yanked the Nets from trade discussions they'd spent months engaging in, telling the team Wednesday to end the long, drawn-out trade talks with the Denver Nuggets.
"There comes a time when the price is simply too expensive," Prokhorov said in a news conference before the Nets faced the Utah Jazz. "I am instructing our team to walk away from the deal."
It wasn't just the price that bothered the Russian billionaire, who apparently conducts his business in quietier ways.
"Really, I am not happy with the way the deal has gone until now," said Prokhorov, who fielded questions in English and Russian. "It has taken too long. It has been played out in public. The uncertainty has taken a toll on the players ... and I believe it has cost us several games."
Prokhorov canceled a planned meeting with Anthony on Thursday and said there was no chance — that's a big nyet — that the trade would be resurrected. The Nets had lost six straight before beating Utah 103-95 at home after Prokhorov pronounced the Anthony deal dead.
Anthony said following his 35-point performance in Denver's 112-107 win over Oklahoma City that he would have liked to meet with Prokhorov.
"Yeah, he's a very interesting man. So, for me to just be in the room with him and just have a conversation with him, I would have loved that," Anthony said.
Denver general manager Masai Ujiri declined to answer questions about the Nets' decision, beyond saying the Nuggets have been in talks "with plenty of teams" regarding Anthony and insisting he harbored no ill will toward the Nets for calling off talks.
The dead deal perhaps opens the door for the New York Knicks, the team Anthony, who was is half Puerto Rican and was born in Brooklyn, has suggested he would like to play for.
After a solid start to the season, the Knicks have lost four games in a row and five of six.
The NBA trade deadline is Feb. 24.
Based on reporting by the Associated Press.
Follow us on twitter.com/foxnewslatino
Like us at facebook.com/foxnewslatino