Nelson pitches three scoreless innings in Brewers' loss to Reds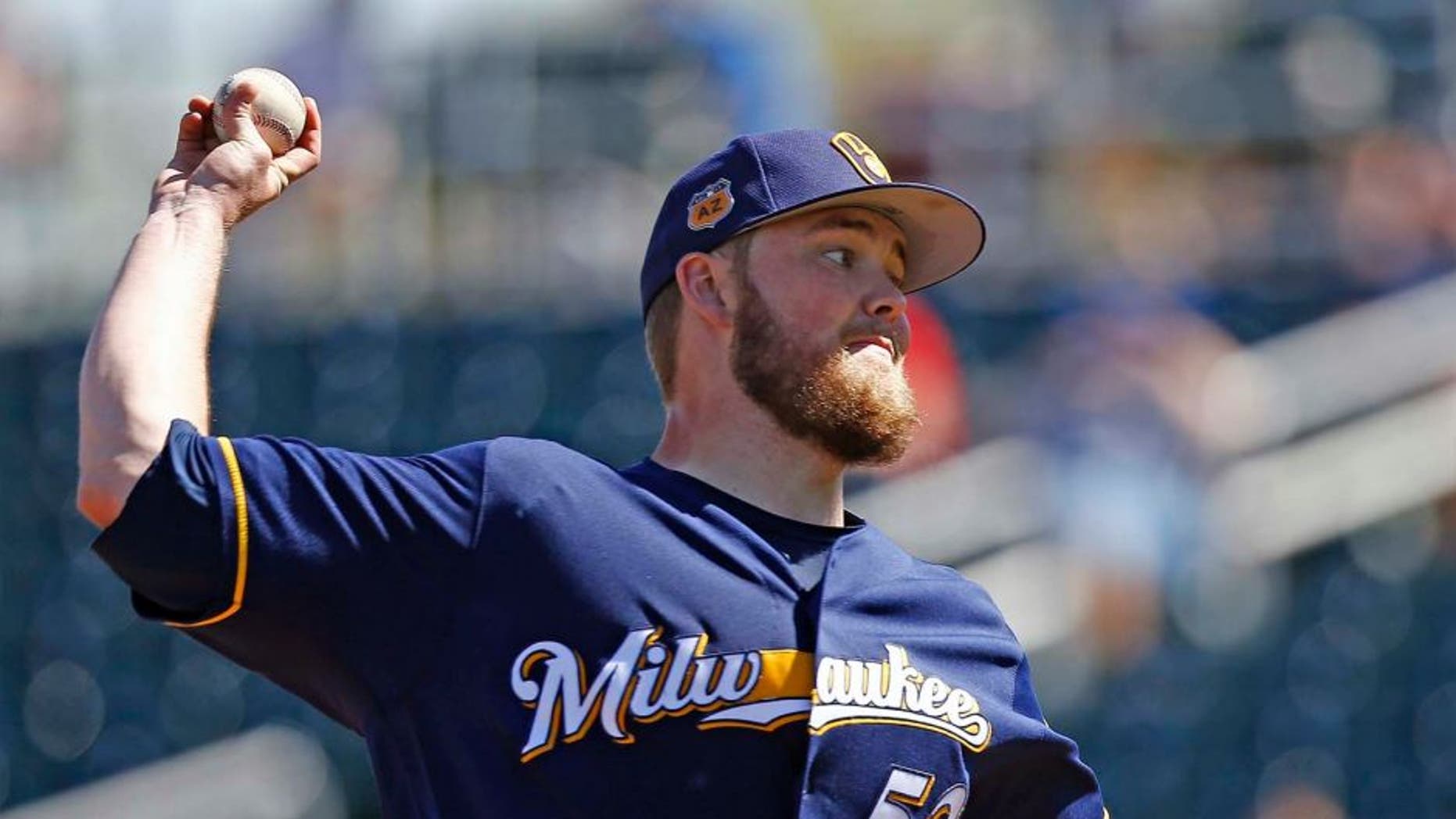 Starter Jimmy Nelson struck out four in three scoreless innings in the Milwaukee Brewers' 4-2 loss to the Cincinnati Reds at Goodyear Ballpark in Goodyear, Ariz.
The Reds' Adam Duvall scored on a fly-ball double hit by Jesse Winker against Joba Chamberlain in the fourth inning. Desmond Jennings scored on a fly-ball double hit by Zack Cozart against Neftali Feliz in the fifth inning.
In the fifth inning, Joey Votto reached on a fielding error by shortstop Orlando Arcia and Arismendy Alcantara and Zack Cozart scored on Arcia's subsequent throwing error.
The Brewers' Lewis Brinson ended the shutout with an RBI double that drove in Ryan Cordell. Isan Diaz homered on a fly ball in the ninth inning.