NBA G League player collapses on court, remains under care by doctors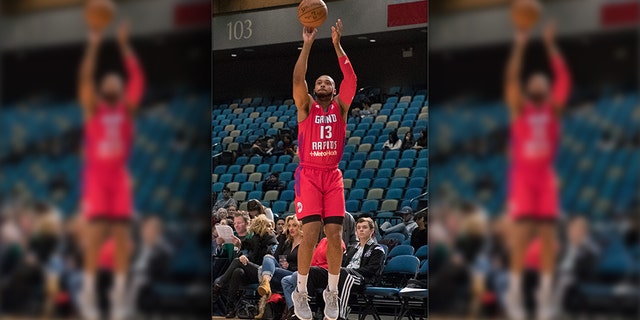 An NBA G League player for the Grand Rapids Drive who collapsed on the court near the end of a game with the Long Island Nets on Saturday is currently under care by doctors.
The Drive said in a news release Sunday that further updates on Zeke Upshaw's condition will be provided when available. The team didn't provide additional details on Upshaw's condition.
Team spokeswoman Sarah Jbara told MLive.com that Upshaw tumbled to the floor with about 50 seconds remaining in the game. He was taken off the court on a stretcher.
Disturbing footage of the incident shows the wing player fighting through a screen while chasing his opponent towards the corner. Seconds later, he is flat on the court and unconscious.
MLive reported that Upshaw was taken from the arena to a nearby hospital.
NFL STAR MICHAEL BENNETT INDICTED OVER INJURY TO PARAPLEGIC WOMAN AT SUPER BOWL 51
The 26-year-old scored 11 points to help the Drive earn a playoff spot with the 101-99 victory in the regular-season finale.
Upshaw is in his second season with the Drive. The 6-foot-6 swingman from Chicago played three seasons at Illinois State and finished his college career with a year at Hofstra.
The Associated Press contributed to this report