Nationals CY Young Candidate Gio Gonzalez Wins 18th Game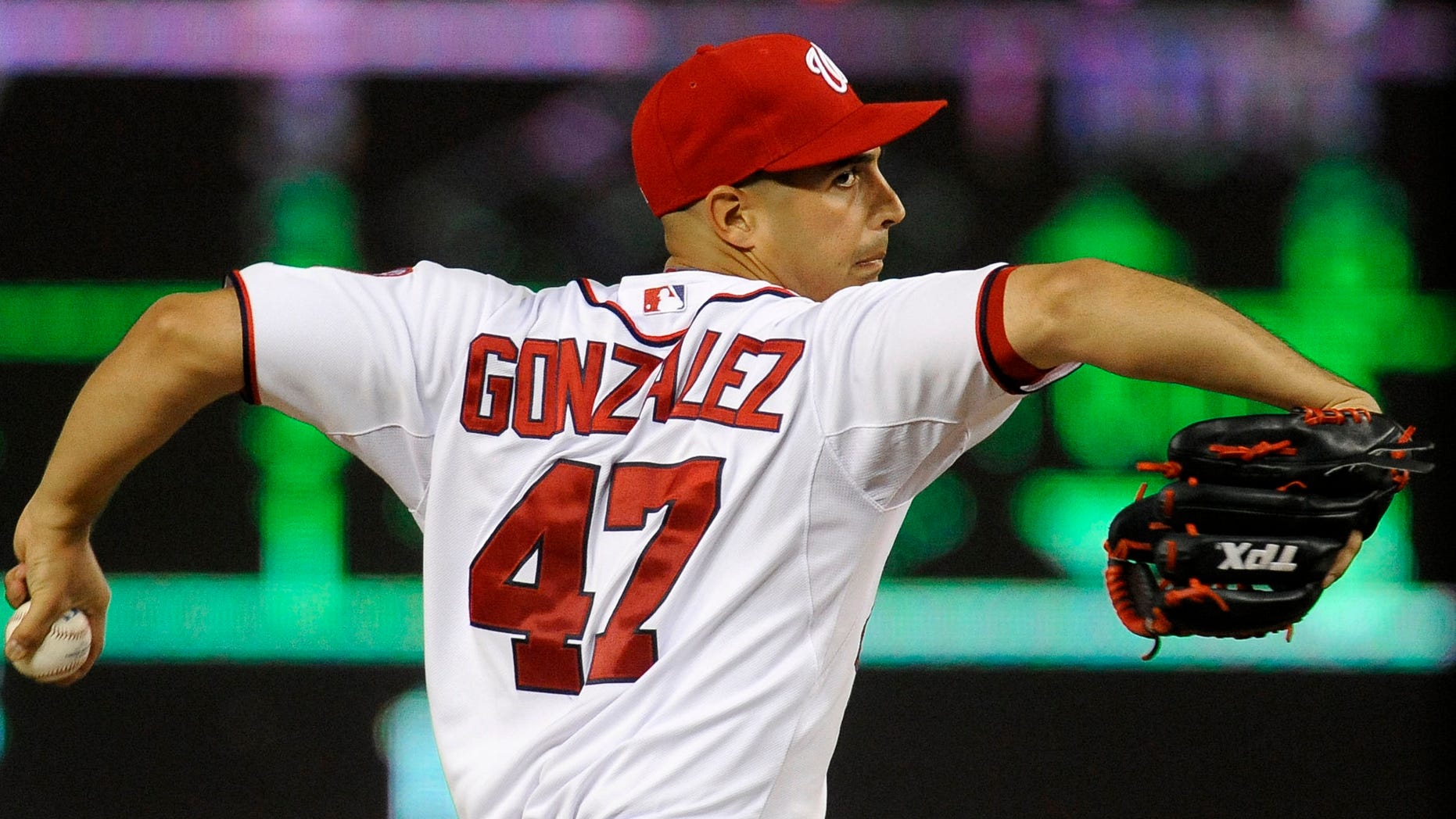 Washington – Wednesday night pitcher Gio Gonzalez delivered a performance that was icing on the cake to the Washington National's spectacular season.
Winning his 18th game of the season, Gonzalez proved once again that the Nationals will offer tough competition when playoffs begin.
Even though the Nationals have already secured their postseason spot, the first in the history of the franchise, Gonzalez and his teammates are still playing at their best.
"Good teams take nothing for granted," Washington manager Davey Johnson said. "Guys down at the bottom, sometimes they have more energy and more to prove than guys at the top. We've been down there enough. We know what it's like, we're not letting up."
In Wednesday night's 9-1 victory over the Chicago Cubs, the Nationals tied a franchise record with six home runs.
Gonzalez's performance was equally as impressive, allowing only three singles in seven scoreless innings.
Now tied for the most wins in the majors with Mets knuckleballer R.A. Dickey, Gonzalez is a likely National League Cy Young Award candidate.
However right now Gonzalez is focused more on his team than his own personal achievements.
"We're playing such great baseball, it's selfish of me to think of myself," Gonzalez said. "Individual stuff is nice, but all said and done it's a team thing."
In his last 16 innings, Gonzalez has yielded only eight hits and no runs. With plenty of baseball left to play this season a 20th win for Gonzalez is still a possibility.
With reporting by the Associated Press.
Follow us on twitter.com/foxnewslatino
Like us at facebook.com/foxnewslatino