NASCAR driver Johnson pushes educational gifts to more than $3.1 million with 2013 grants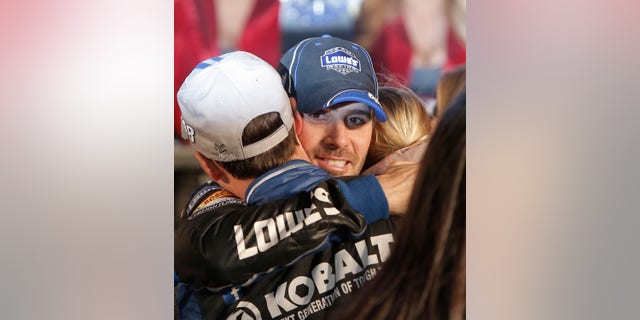 CHARLOTTE, N.C. – NASCAR driver Jimmie Johnson awarded $470,000 to nine different schools Tuesday as part of the annual grants he and his wife have given out the last four years.
The five-time NASCAR champion and wife, Chandra, have donated more than $3.1 million through the Jimmie Johnson Foundation/Lowe's Toolbox for Education Champions Grants. The money is earmarked for schools in their hometowns of El Cajon, Calif., and Muskogee, Okla., as well as Charlotte, where the Johnson's currently reside.
Johnson announced the winners Tuesday at the NASCAR Hall of Fame, where students from the three winning Charlotte schools were on hand.
The funded projects for 2013 ranged from resurfacing and rubberizing a track to outdoor learning centers. Several schools also received technology grants to purchase new computers.