NASCAR community mourns loss of young cancer patient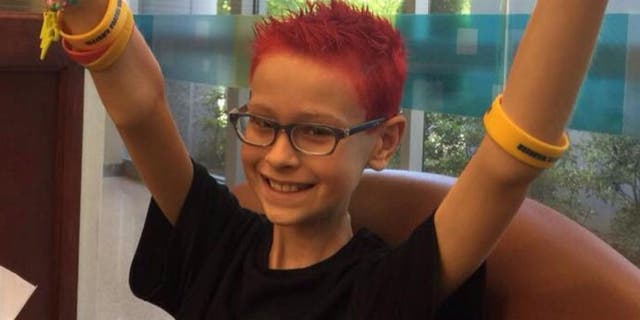 The NASCAR community is mourning the loss of Elijah Aschbrenner.
Dale Earnhardt Jr. and Joey Logano are among those who took to Twitter to remember the 10-year-old cancer patient who passed away on Tuesday night. Elijah -- first diagnosed with a rare neck cancer in May 2014 -- participated in this year's "Catwalk For A Cause" event created by Martin Truex Jr. and girlfriend Sherry Pollex.
We send our deepest condolences to Elijah's friends and family.