NASCAR adds fourth stage to Coca-Cola 600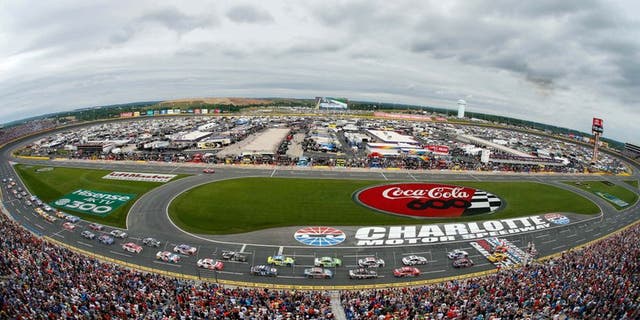 An additional stage playoff point will be up for grabs for Monster Energy Series drivers in NASCAR's longest race of the year.
NASCAR announced Monday morning that a fourth stage will be added to the May 28 Coca-Cola 600 at Charlotte Motor Speedway (5:30 p.m. ET, FOX).
The stage racing format is delivering more dramatic moments over an entire race, fueling tremendous racing action this season, said Steve ODonnell, NASCAR executive vice president and chief racing development officer. With a fourth stage added to the Coca-Cola 600, the historic event will have another layer of strategy for teams, and even more excitement within the race for fans.
With the addition, the first three stages will end at Lap 100, 200 and 300, while the final stage will conclude at Lap 400.
As the additional fourth stage makes the Coke 600 worth more than any other race this season, the sanctioning body also noted this will be the only Monster Energy Series race that will feature an extra stage.
"For 58 years, the Coca-Cola 600 has been a crown jewel on the NASCAR circuit because it presents unique challenges that don't exist in any other race. The distance is greater. The test of endurance is greater. The challenge of adjusting to the track surface from hot to cool puts more pressure on crew chiefs and pit crews," said Marcus Smith, president of Speedway Motorsports, Inc. "It's only fitting that teams have an opportunity to be rewarded for the extra effort required to win at the 600. An additional stage win and that extra playoff point in May could be critical for playoff success in the fall."