Muhammad Ali tweets support for Louisville during escort scandal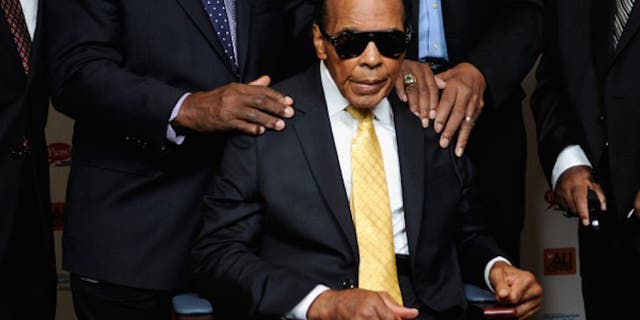 LOUISVILLE, Ky. -- Muhammad Ali has tweeted support for the University of Louisville and basketball coach Rick Pitino despite a scandal in which an escort alleged in a book that former Cardinals staffer Andre McGee hired her and other dancers to strip and have sex with recruits and players.
The three-time champion and Louisville native posted comments from his fan and personal Twitter accounts Thursday evening that said,
The tweets did not reference the allegations that have led to four separate investigations.
The 73-year-old boxing great received the Grawemeyer Spirit Award from the school last month for helping inspire others, and he occasionally attends Cardinals football games. His son, Assad, played baseball at Louisville.