Moses Malone Jr. sues James Harden for alleged involvement in attack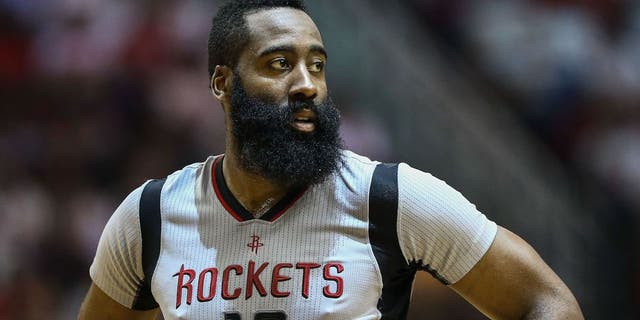 Moses Malone Jr., son of NBA legend Moses Malone, alleges in an amendment to a civil lawsuit filed Monday that Houston Rockets star James Harden orchestrated an attack last summer that resulted in Malone Jr. being beaten and robbed of jewelry, his attorney George Farah said.
Four men attacked and robbed Malone on June 25 outside an after-hours strip club. The four men were arrested in connection to the assault, which Malone alleges stems from his Facebook post that he believes offended Harden.
Malone wrote a critical post of Harden on June 24 for charging $249 for his basketball camp, a price Malone said would be unaffordable for inner-city children. Farah said the Facebook post was mentioned during the attack.
"All the stories that we've heard from all the witnesses were pretty consistent that James Harden was pretty upset about the Facebook post that was posted the night before the attack," Farah told ESPN on Tuesday. "There were text messages between Moses and some of James Harden's friends. … We have a good trail of evidence that leads to James Harden's involvement to this."
The original lawsuit was filed in September and sought damages against the strip club. The suit alleges one of the security guards for the now-closed club stopped Malone from entering the establishment and ordered a group of armed men to beat and rob Malone.
Farah, who said Malone and Harden frequented the club, is looking into subpoenaing 10 witnesses who were at the club and who Farah believes can testify in Hardens alleged involvement.